UPDATE: Correcting comments regarding Matt Skynner.
Advanced Micro Devices on Monday appointed Jim Anderson on the position of senior vice president and general manager of its computing and graphics (CG) business group. Jim Anderson is a veteran from Intel Corp., LSI and Avago Technologies. Matt Skynner, corporate vice president and general manager of products at AMD's CG group, will remain at AMD.
Jim Anderson will be responsible for managing all aspects of strategy, business management, engineering, and sales for AMD's computing and graphics products and solutions. According to AMD, Anderson has demonstrated an ability to renovate businesses to achieve substantial revenue growth based on developing a complete strategy across hardware and software engineering, marketing, product management, and customer service functions.
"Jim's business and technical expertise make him another strong addition to AMD's leadership team," said Dr. Su. "His deep industry knowledge and proven ability to transform businesses to drive profitable growth make him the ideal candidate to lead the Computing and Graphics business."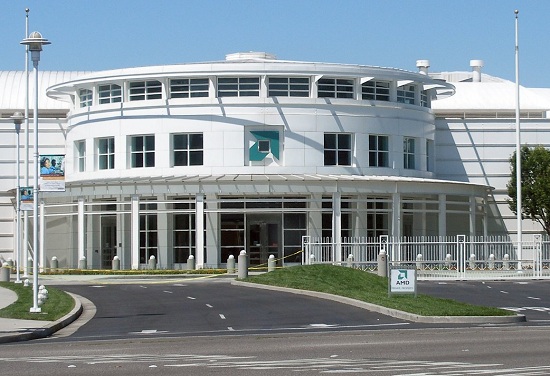 Anderson joins AMD from Intel where he was responsible for the acquisition and integration of the Axxia processor business from Avago Technologies to Intel. Previously Mr. Anderson spent the last decade at Avago Technologies and LSI in a variety of leadership positions spanning strategic planning, marketing, engineering, sales, and general management. Prior to LSI, Anderson held strategic planning roles at Intel for mobile/laptop and server processors in early 2000s. In addition, he served as a microprocessor architect responsible for various Itanium and Xeon processors from 1997 to 2002.
Mr. Anderson should understand AMD's CG business pretty well. His main goal in his new role will be to boost sales of AMD's microprocessors and graphics adapters. Keeping in mind the fact that AMD's new product lineup is not considerably more competitive than a year ago, it will be rather hard for Mr. Anderson to revive sales of AMD's products.
Discuss on our Facebook page, HERE.
KitGuru Says: AMD clearly needs a new strategy of developing and marketing of its microprocessors and graphics cards. It will be tremendously interesting to see changes that AMD will face under the new manager of the CG business unit.