Advanced Micro Devices on Wednesday announced another round of its reorganization. From now on, all the development of graphics processing technologies, graphics adapters and software will be conducted at the newly established Radeon technologies group. The new unit will be led by Raja Koduri, a legendary developer of graphics processing units (GPUs), and will be dedicated to graphics.
The Radeon technologies group will be a separate unit within AMD, which will report to Lisa Su, chief executive officer of Advanced Micro Devices. Raja Koduri will become the senior vice president of AMD as well as the chief architect at the Radeon technologies group. The RTG will complement computer and graphics (CG) business group as well as enterprise, embedded and semi-custom (EESC) business group lead by Jim Anderson and Forrest Norrod, respectively. At present, it is unknown whether Radeon technologies group will report its financial results separately from the two other units, but that is a possibility.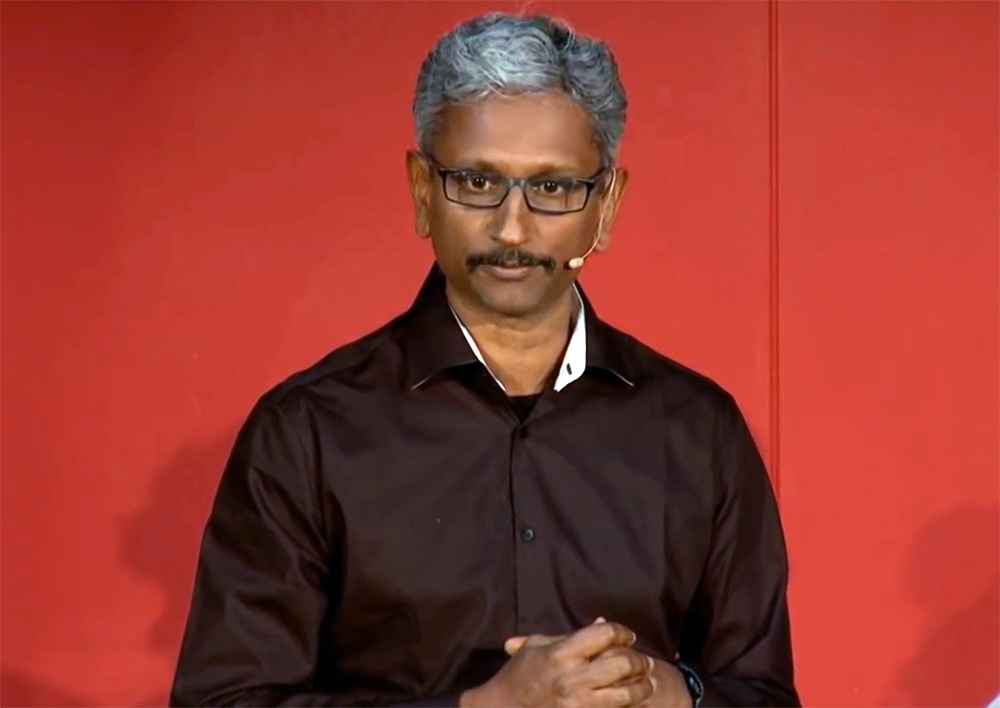 AMD's Radeon technologies group will develop GPU architectures, graphics processors, graphics cards and software. In addition, the RTG will deal with relations with independent software vendors (ISVs), industry partners and other parties, which are strategically important to AMD's graphics business. Raja Koduri will be responsible for all aspects of Radeon technologies group's business and his strong dedication to computer graphics should play a positive role.
"With the creation of the Radeon Technologies Group we are putting in place a more agile, vertically-integrated graphics organization focused on solidifying our position as the graphics industry leader, recapturing profitable share across traditional graphics markets, and staking leadership positions in new markets such as virtual and augmented reality," said Lisa Su, chief executive officer of AMD.
The RTG will be focused purely on GPU architectures and discrete graphics adapters, namely Radeon and Fire Pro, which means that the new group will be considerably more agile than AMD's CG is today in the market of standalone GPUs. The Radeon technologies group will not have to develop accelerated processing units or semi-custom chips for AMD's CG or EESC divisions, which means stronger dedication to discrete graphics processors.
While graphics continues to be strategically important for AMD, the RTG will not have to align its roadmaps, strategy or tactics with other units. While deep integration of the former ATI Technologies into AMD was crucial for creation of highly-integrated accelerated processing units, the end result was that AMD simply did not have a business unit strongly dedicated to discrete GPUs.
Advanced Micro Devices desperately wants to fight discrete GPU market share back from Nvidia Corp. and the dedicated unit should help the company to do just that. The new Radeon business group should have all the abilities to respond to market challenges quicker.
The formation of a separate graphics technologies group at AMD is a good sign, but it also means new challenges. For Mr. Koduri the primary task will be to create an entirely new organization within AMD, which will be competitive against Nvidia. Another challenge to Raja Koduri will be to ensure that the new products are released on time starting next year, something that is not easy to do when you do not have that many resources at your disposal.
Raja Koduri has more than 20 years of hands-on experience advancing computer graphics, from content creation to GPU system architecture and design. Mr. Koduri is responsible for some of ATI Technologies' and AMD's most successful graphics products. The engineer was also responsible for development of graphics architectures at Apple between 2009 and 2013.
"AMD is one of the few companies with the engineering talent and IP to make emerging immersive computing opportunities a reality," said Koduri. "Now, with the Radeon Technologies Group, we have a dedicated team focused on growing our business as we create a unique environment for the best and brightest minds in graphics to be a part of the team re-defining the industry."
Discuss on our Facebook page, HERE.
KitGuru Says: It is great to see that AMD is finally creating a separate division within the company, which will be dedicated to graphics. Only time will tell whether the Radeon Technologies Group will be able to reinvigorate the company's graphics business, but given the current state of things, it is clear that AMD's management had to act.