FOLLOW UP: AMD clarifies cross-license with Intel: change of control terminates agreement for both
UPDATED: Certain terms and statements have been corrected.
Devinder Kumar, chief financial officer of Advanced Micro Devices, said in a statement last week that the company could enter into joint ventures, mergers or acquisitions (M&A) agreements without fearing of termination its cross-license pact with Intel Corp. Many industry observers believe that a bigger company cannot acquire AMD since this will terminate the deal with Intel and will leave AMD without an x86 license immediately.
Advanced Micro Devices has a cross-licensing agreement with Intel Corp. under which the companies use intellectual property (IP) and patents invented by each other. For example, AMD can develop and sell microprocessors compatible with Intel's x86 instruction set architecture and featuring various extensions, whereas Intel can design and ship central processing units that utilize IP and extensions originally created by AMD. Since the companies are continually developing new technologies, the list of IP that is a part of the agreement is constantly updated.
"It is a cross-license, they use our technology all the time, especially in the x86 space that AMD has innovated in […] and there are patterns in place for that," said Devinder Kumar at Jefferies global technology, media and telecom conference. "There is a lot of stuff that we invented or we deployed first, which the competition uses, it is not a one thing or three, which is a mistaken perception on the market that it is AMD using technologies that the competition has, as opposed to the other way around, it is a cross-license."
Both companies take advantage of the cross-license agreement since this allows the chip designers to relatively quickly incorporate new functionality into products, which is a good for the industry in general. However, the pact has a number of limitations. For example, the companies are not allowed to build processors that are compatible with competitor's infrastructure (e.g., sockets, mainboards, etc.). The companies also cannot change their ownership, merge with other companies on certain terms or enter into certain kind of joint-venture agreements that effectively change their ownership.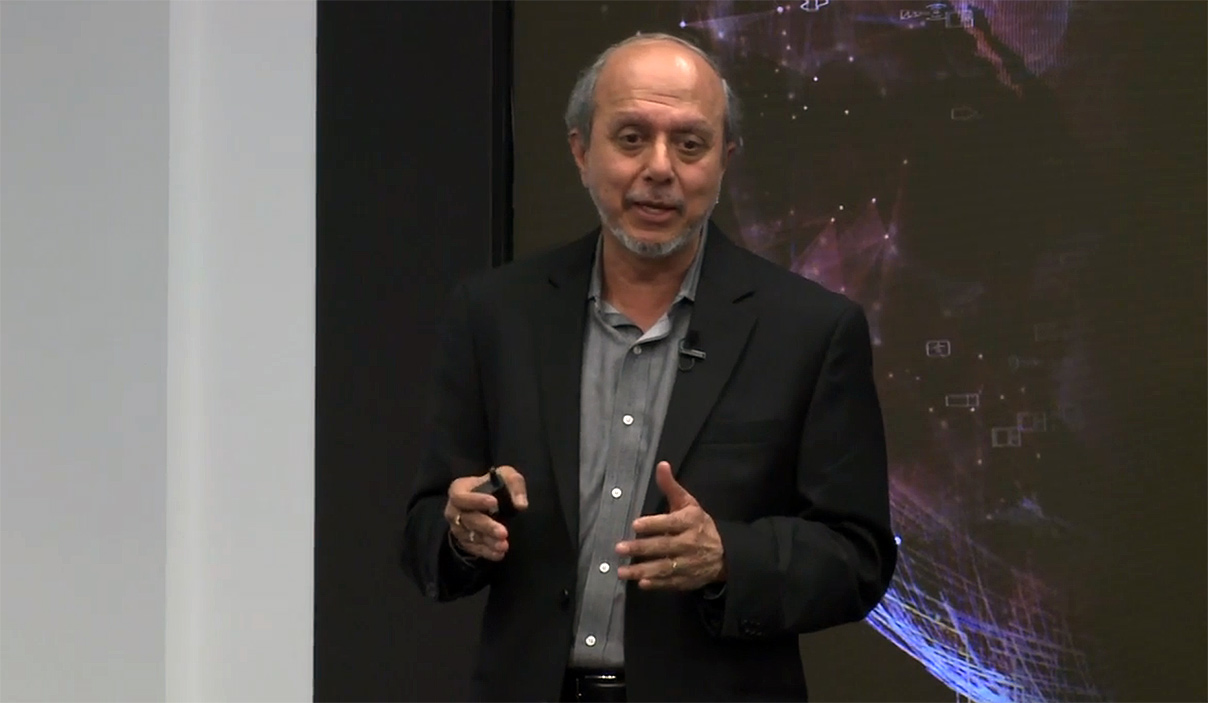 The cross-license agreement is automatically terminated when one of the parties changes its ownership or control. Many analysts believe that this clause in the agreement has kept multiple companies and strategic investors away from AMD because without an cross-license deal with Intel the company loses legal rights to build x86-compatible processors. Products containing Intel's x86 and other IP account for 70 per cent of AMD's revenue. However, AMD's CFO denies that AMD will face drastic problems in case there is a change of control.
"Is there anything, any impediment from an M&A or joint-venture standpoint? The answer is no, there is no impediment from an overall M&A standpoint regarding the cross-license," said Mr. Kumar.
Since Intel does use intellectual property of AMD inside its chips, it needs an agreement with AMD. However, it should be noted that if the cross-license between AMD and Intel is terminated because a party gets acquired by a third company, licenses granted to another party will survive unless that other party gets acquired too (i.e., if AMD is taken over, Intel sustains rights to AMD's IP), in accordance with the term 5.2d of the agreement. The same happens if one company gets bankrupt.
Keeping in mind how important the cross-license agreement between Intel and AMD is, it is likely that any of AMD's possible M&A actions will be discussed not only by the two companies, but also with the U.S. authorities, which prohibit imports of certain technologies to certain countries. In any case, it is noteworthy that the CFO of AMD does not reject the possible plan in general.
Discuss on our Facebook page, HERE.
KitGuru Says: Looks like AMD is sure that no matter what, Intel will sign a new cross-license agreement with it or its successor. At the end, AMD has a lot of patents, including graphics related, which could be used as a leverage to reach a new deal.