For those gamers, who want to experience the highly-anticipated G-Sync technology now, Asustek Computer and Nvidia Corp. this week rolled-out a special do-it-yourself (DIY) kit that allows to add the GPU-display synchronisation technology to existing Asus VG248QE monitor. The kit requires significant experience with assembly of electronics and is clearly not for everyone.
Modern liquid crystal display (LCD) monitors have fixed refresh rates, whereas graphics processors render video games at varying rates because of different complexity of scenes in video games. As a consequence, when the GPU attempts to match refresh rate of the monitor, tearing effects occur. While it is possible to turn on V-Sync to eliminate tearing, in many cases this leads to increase input lag and stutter since the GPU's and the monitor's refresh rates are still not synchronized.
Nvidia Corp.'s G-Sync technology promises to solve the problem of onscreen tearing, stuttering and lag by enabling synchronisation between the graphics processors (currently only GK110, GK104 and GK106 support G-Sync) and the display (with a special G-Sync module). Unfortunately, monitors that support the tech are still several months away. But Asustek and Nvidia have found a solution for hardcore enthusiasts.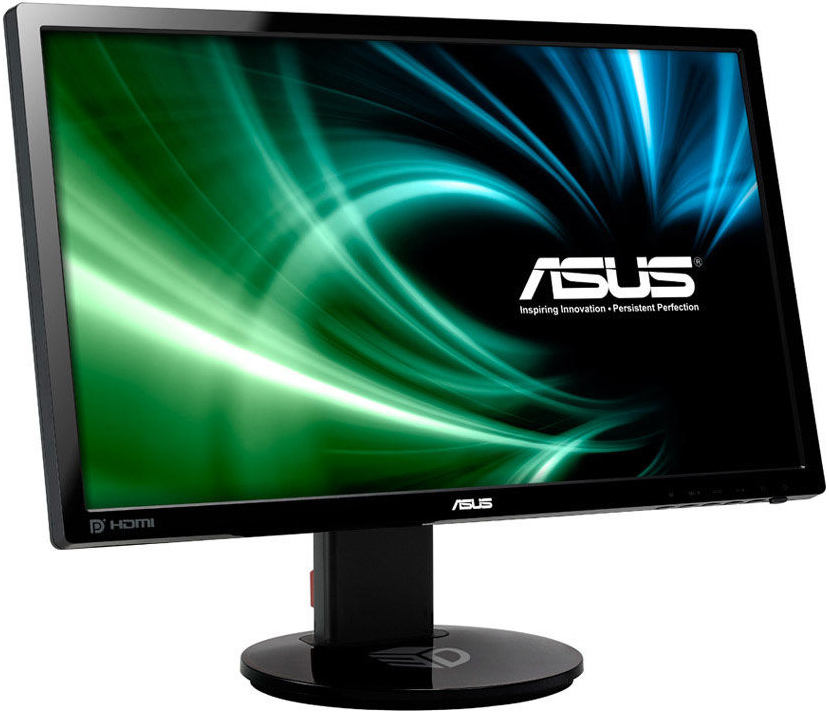 This week Nvidia began to sell a special G-Sync DIY upgrade kit that is designed for Asus VG248QE display, which boasts 144Hz panel, stereo-3D technology, 1920*1080 resolution and $279 (£169.7) price-point. The kit, which includes a new mainboard for the monitor that features a special G-Sync module designed by Nvidia and limits input options to a single DisplayPort connector (without audio support), is only compatible with one particular model of monitors. In order to install the motherboard, one has to disassemble the Asus VG248QE display, which naturally voids warranty. The kit costs $199 (£121) without shipping and is available directly from Nvidia in the U.S., Canada, Virgin Islands and Puerto Rico.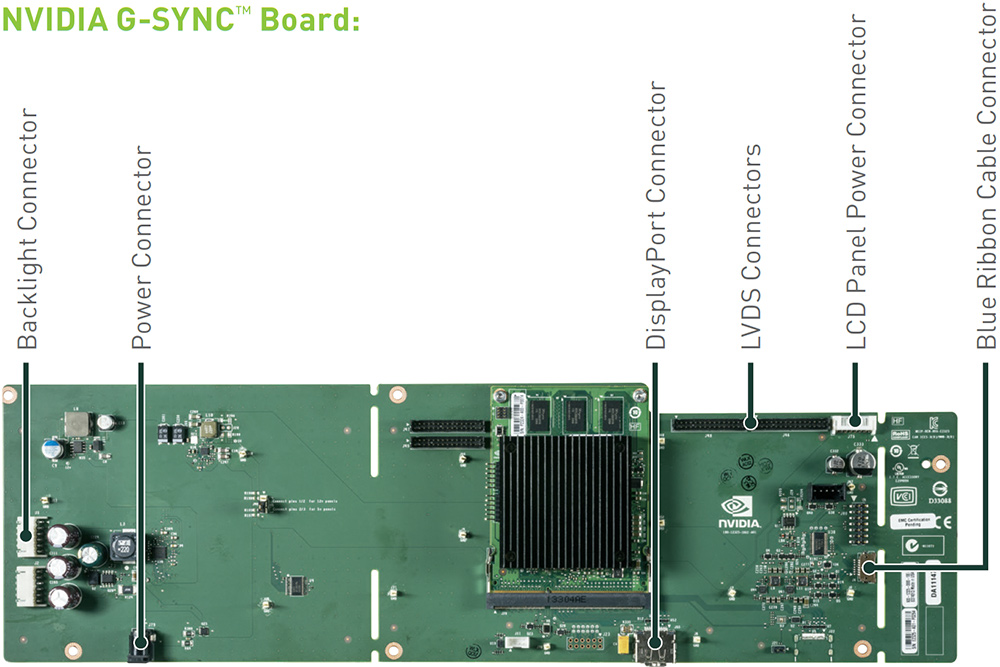 According to Nvidia, it only takes half an hour to integrate the module into Asus VG248QE display, but the company stresses that serious system modification skills are required. Nvidia provides an installation guide and a video to help people prepare for the modding process.
[yframe url='http://www.youtube.com/watch?v=FMKpJr0KTC8′]
While the prospect of using tomorrow's technology today is a pleasant one, integration of a G-Sync module is clearly a risky procedure; in addition, it voids warranty. Those who want the security of a warranty and lack of risks, the bigger ROG Swift PG278Q with G-Sync will be available in a couple of months.
Later this year displays with official support for Nvidia G-Sync will be available from companies like BenQ, Philips (TPV Technology) and ViewSonic.
KitGuru Says: It will be extremely interesting to learn how many G-Sync DIY kits Nvidia manages to sell. Monitor modding is something completely new even for hardcore PC enthusiasts. Moreover, the kit is only compatible with a single display, is rather expensive and is tricky to install. You have to truly love video games to use this kit…