Galax, a graphics card brand owned by Palit Microsystems, has quietly unveiled its factory-overclocked GeForce GTX 980 Ti-based graphics card that not only offers incredible performance out of box, but is actually designed for extreme overclocking.
The Galax Nvidia GeForce GTX 980 Ti HOF LN2 GOC Edition features rather extreme 1203MHz/1304MHz (base/boost) GPU clock-rates. The graphics board comes with an advanced dual-slot cooling system with multiple heat-pipes, a large aluminium heat-sink as well as three fans. The card has DVI, HDMI and DisplayPort outputs and can drive up to four monitors.

The GeForce GTX 980 Ti HOF LN2 GOC Edition graphics board features rather extreme 16+3 phase voltage regulator module based on the International Rectifier's IR3595 digital PWM controller as well as three 8-pin auxiliary power connectors, which can supply up to 450W of power in order to enable incredible overclocking potential. The VRM of the Galax Nvidia GeForce GTX 980 Ti HOF LN2 GOC Edition is the most advanced in the industry and, theoretically, the graphics card can hit unbelievable clock-rates. The graphics adapter is based on a white printed circuit board.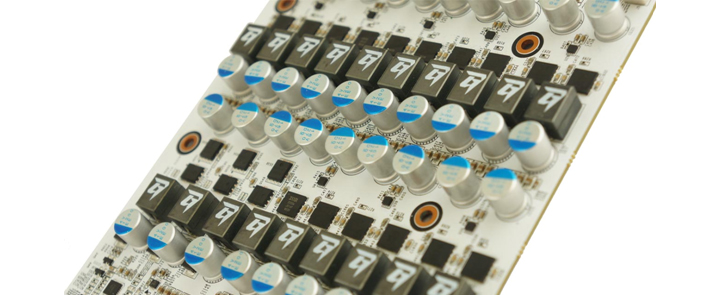 As the name of the graphics card implies, the product is designed for extreme overclockers, who will use liquid nitrogen to cool graphics card down.
Only one batch of the GALAX GTX 980 Ti HOF LN2 Edition will ever be produced and will be available for limited time only. The board costs $999 in the U.S. In the U.K. it is possible to buy KFA2 GeForce GTX 980Ti "Hall of Fame WC Edition" with similar clock-speeds for £689 with water-block. Unfortunately, the latter is equipped with 8+3-phase VRM and thus has a bit lower overclocking potential.
Discuss on our Facebook page, HERE.
KitGuru Says: It would be very interesting to find out how significantly the GPU on the Galax GeForce GTX 980 Ti HOF LN2 GOC Edition can be overclocked with liquid nitrogen. The record for the GM200 GPU is around 2.1GHz. Perhaps, 16-phase VRM for the GPU can help to push the frequency even higher.