When Nvidia Corp. said earlier this year that it would delay its code-named Volta architecture and will launch code-named Pascal architecture in 2016 instead, many considered this a as a not very good sign. What Nvidia did not mention was the fact that Volta is due in 2017, not in 2018 or 2019. Essentially, this means that Nvidia plans to speed up development of its GPU architectures in the future. But there is a catch.
Nvidia's next-generation "Pascal" graphics architecture due in 2016 will feature three key enhancements in addition to performance, power efficiency and feature-set improvements: it will support stacked high-bandwidth dynamic random access memory (HBM DRAM), unified memory addressing for CPU and GPU as well as NVLink interconnection for high-performance computing platforms. The "Pascal" architecture clearly sports a number of things for high-performance computing (HPC) applications, therefore, it is logical to expect GP100-series GPUs to be used on Tesla HPC accelerators.
At a press conference in Tokyo, Japan, Nvidia revealed that it would release its graphics processing units powered by the "Volta" architecture in 2017, one year after the first GPUs featuring the "Pascal" architecture will see the light of the day, 4Gamer.net reports. Nvidia did not reveal the difference between "Pascal" and "Volta", but one of the features the latter is expected to support is second-generation NVLink with 80GB/s – 200GB/s bandwidth.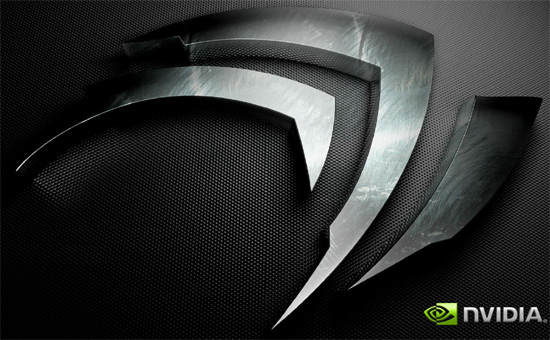 Traditionally Nvidia uses its graphics architectures for about two or three years and introduces two generations of chips based on each architecture. Apparently, the company intends to shrink usage of each architecture to about one year, at least in case of "Pascal" and "Volta".
Keeping in mind that Nvidia does not reveal peculiarities of its forthcoming architectures, it is highly likely that the two are very similar and the major differences lie in performance. Since "Volta"-based Tesla accelerators will power U.S. Department of Energy's new supercomputers – Summit and Sierra – it is likely that the architecture will be even more tailored for HPC usage than "Pascal" is.
If "Volta" is designed primarily with high-performance computing in mind, it is possible that it will support a bunch of features only needed by supercomputers, such as increased amount of double-precision FP64 floating point units. If this is the case, may not see "Volta" GPUs on the market of mainstream graphics cards (which cost $199 and less), which will be served by other graphics processors.
Nvidia's "Pascal" graphics chips due in 2016 will probably be made using 16nm FinFET+ process technology at Taiwan Semiconductor Manufacturing Co. Earlier this year chief executive of Nvidia implied that Nvidia was working on GPUs manufactured using two next nodes (16nm and 10nm). That said, it is possible to assume that Nvidia's "Volta" GPUs will be made using 10nm FinFET process technology.
"We are excited about the next generation FinFET [manufacturing technologies]," said Jen-Hsun Huang. "I can tell you that for the next couple of nodes, I feel pretty good about [them]."
Discuss on our Facebook page, HERE.
KitGuru Says: At present Nvidia offers special chips for Tesla accelerators and ultra-high-performance graphics cards. What if in the future the company will develop special versions of its architectures for HPC and high-end graphics applications?