Sales of graphics cards for desktop PCs decreased once again in the second quarter of 2015, according to data from Jon Peddie Research. Market share of Advanced Micro Devices also hit a new low during the quarter.
Shipments of discrete graphics adapters for desktops dropped to 9.4 million units in Q2 2015, which is minimum amount in more than ten years. According to JPR, sales of graphics cards dropped 16.81 per cent compared to the previous quarter, whereas sales of desktop PCs decreased 14.77 per cent. The attach rate of add-in graphics boards (AIBs) to desktop PCs has declined from a high of 63 per cent in Q1 2008 to 37 per cent this quarter. Average sales of graphics cards have been around 15 million units per quarter in the recent years, but declined sharply in 2014.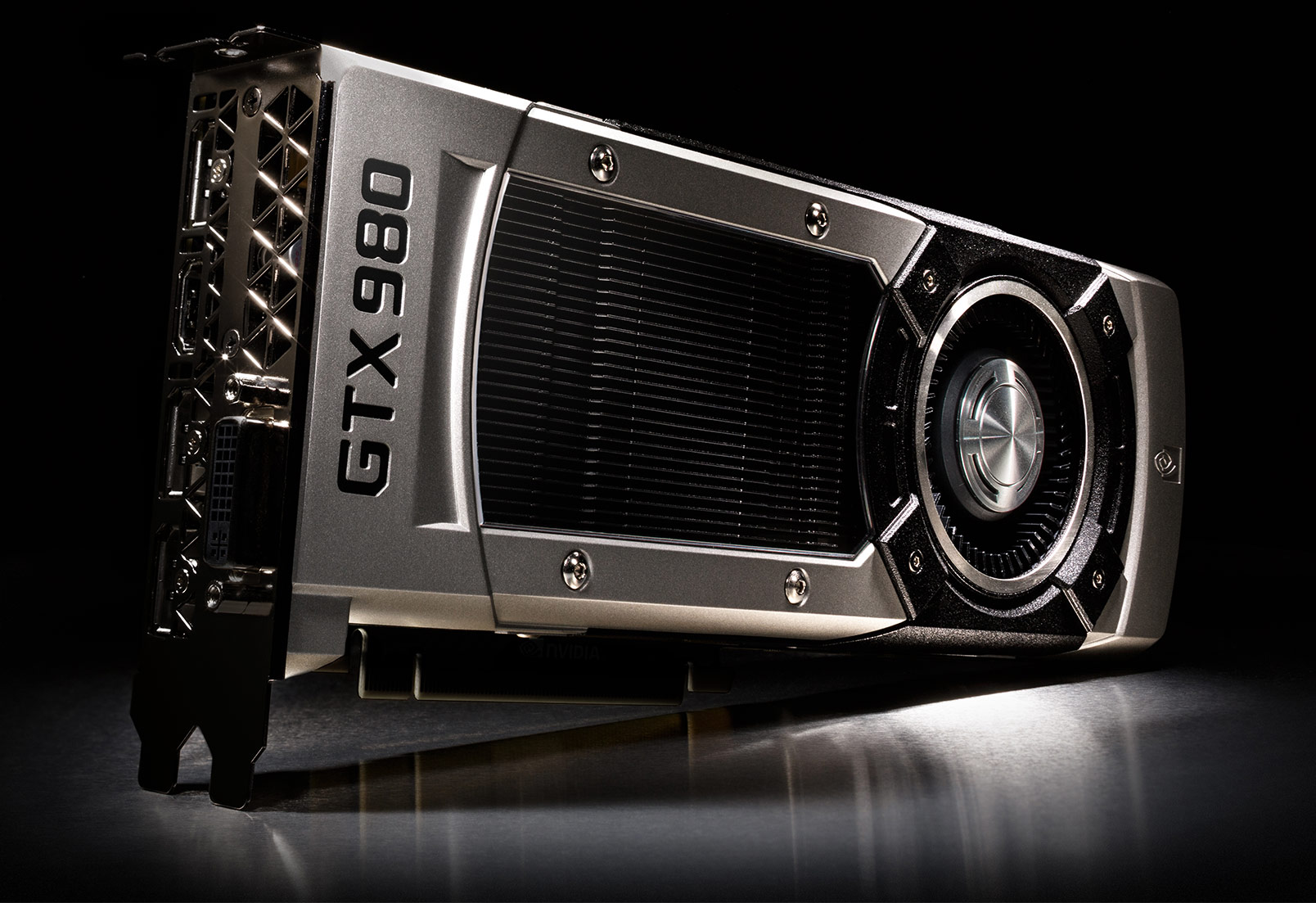 Nvidia continued its dominance in the market of desktop discrete graphics cards. Market share of the company increased to 81.9 per cent, an all-time high. By contrast, sales of AMD Radeon graphics adapters decreased to a minimum in more than 10 years. The share of AMD dropped to 18 per cent in Q2 2015, which is the lowest share that AMD had in history. The highest share of desktop discrete market that AMD ever had was 55.5 per cent back in Q3 2004, according to Jon Peddie Research. AMD shipped around 35 per cent or desktop discrete graphics processing units in the last four years. AMD's share began to contract sharply after Nvidia introduced its GeForce GTX 970 and 980 graphics cards in Q3 2014. In about a year AMD lost 20 per cent of market share it controls.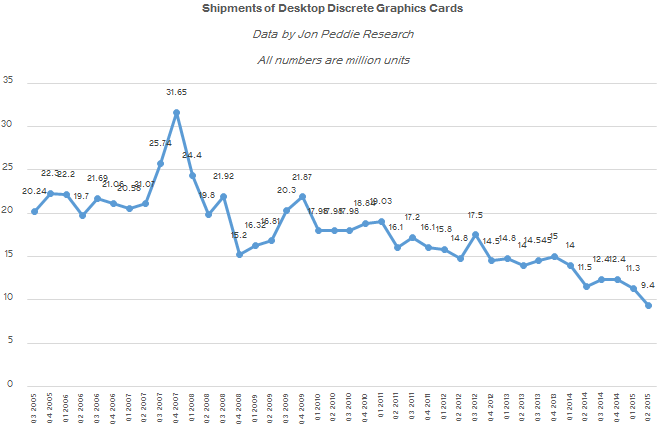 Note: Some numbers are estimates.
JPR claims that while the market of desktop AIBs is shrinking, sales of expensive graphics cards used by gamers are increasing.
"However, in spite of the overall decline, somewhat due to tablets and embedded graphics, the PC gaming momentum continues to build and is the bright spot in the AIB market," said Jon Peddie, the head of JPR.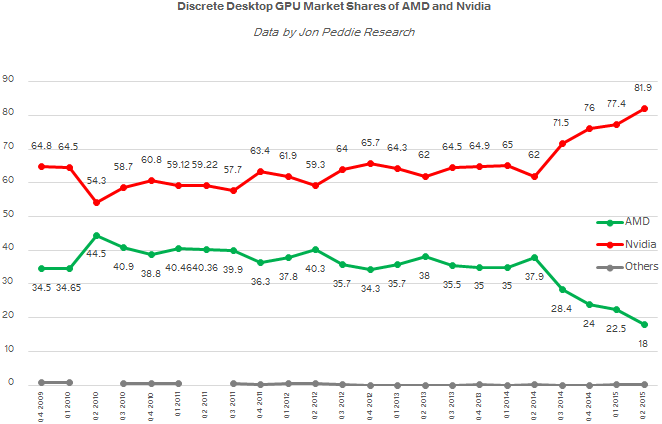 AMD's quarter-to-quarter total desktop graphics cards unit shipments decreased 33.3 per cent. Nvidia's quarter-to-quarter unit shipments decreased 12 per cent.
Discuss on our Facebook page, HERE.
KitGuru Says: It is noteworthy that AMD is losing market share despite the fact that it has rather competitive graphics processing units. Further improvements of integrated graphics processors will decrease sales of add-in graphics boards.