New types of NAND flash memory will not only help to reduce costs of non-voltatile memory, but will also enable makers to build solid-state drives with unprecedented capacities. Toshiba Corp. believes that SSDs with 128TB capacity will become available commercially already three years from now.
In the coming years Toshiba plans to start production of quad-level cell (QLC) and BiCS [bit cost scalable] 3D NAND flash, which will greatly reduce costs of its non-volatile memory. Besides, the new types of NAND flash will also help to increase capacities of NAND flash memory chips and products on their base.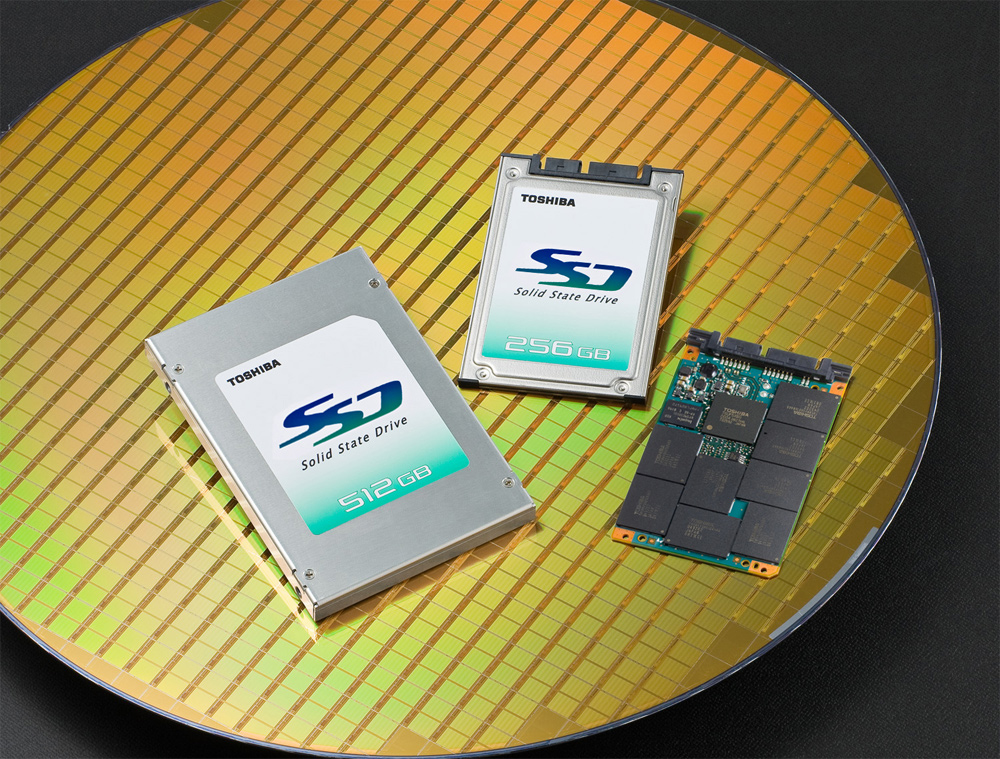 At a recent event Toshiba demonstrated plans to release solid-state drives with whopping 128TB capacities in 2018, reports Nordic Hardware. Such drives will be based on QLC or BiCS NAND flash memory. Toshiba will also have to use all-new controllers for such drives. Besides, it is highly likely that owners of datacentres will have to upgrade their software to take advantage of such SSDs.
Toshiba is confident that capacities of solid-state drives will be considerably higher than capacities of leading-edge hard disk drives. Toshiba does not reveal how much a 128TB SSD can cost three years from now, but it is likely that the price of such solid-state drives will be considerably higher than the price of multiple hard disk drives of such capacity.
Discuss on our Facebook page, HERE.
KitGuru Says: While it is possible to create 128TB solid-state drives, it is impossible to build a lot of them because NAND flash manufacturing capacities are constrained. As a result, 128TB drives will be sold only to select customers in 2018 and will hardly reach the mass market three years from now.