Sapphire will be demonstrating a range of FirePro graphics cards at the Hannover Messe Industrial Show (HMI) from 14th to 17th April 2015.
AMD FirePro Workstation products are optimized and certified for Professional Applications.
The line-up of AMD FirePro desktop workstation graphics cards features powerful next-gen architectures and technologies to efficiently balance 3D workloads without compromising the outstanding visual quality, app responsiveness and compute performance that CAD/CAE and Media & Entertainment professionals need. AMD FirePro graphics cards and drivers are fully qualified and certified for all major professional applications software.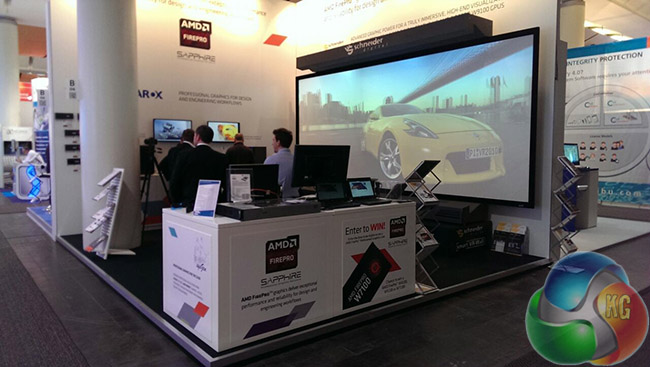 The AMD FirePro graphics line-up includes multi-display solutions for professional multitaskers. When productivity relies on multitasking across several monitors, optimum workstation performance can be realized with a low-profile, energy-efficient AMD FirePro multi-display graphics card. Full compatibility with VGA, DVI and DisplayPort technologies makes for easy desktop configuration.
For large display arrays, AMD Eyefinity Technology allows up to six monitors to be driven with a single graphics card built with immersive multi-display technology. This can be further extended by the use of multiple cards which can be synchronized to provide massive display configurations.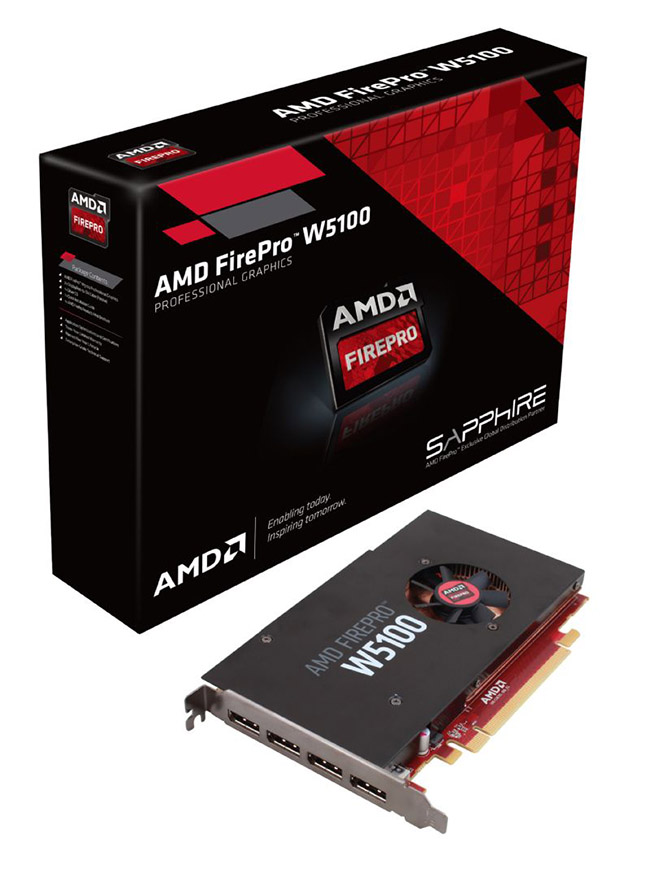 In addition to the Workstation products, the AMD FirePro series includes Powerful AMD Server GPUs for HPC, Virtualization and Cloud Gaming. AMD FirePro S-Series server cards and AMD Radeon Sky graphics cards are designed to handle the strenuous performance demands of today's data centers, cloud gaming, remote workstations, virtual environments, and more.
The flagship demonstration on the AMD / SAPPHIRE booth at HMI will be a 6m x 3m video wall by Schneider Digital. Displaying VRED content at 6x full HD, the Laser projected images are powered by an AMD FirePro W9100 with 6 DisplayPort outputs running in Eyefinity mode.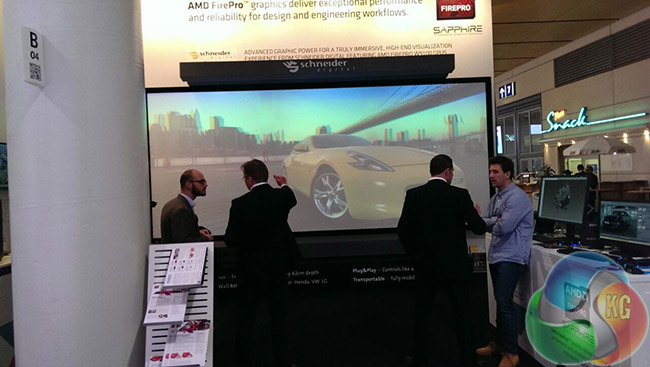 Outstanding performance for CAD and design will be demonstrated on two of the latest high performance workstations from Tarox featuring AMD FirePro graphics supporting demanding applications under OpenGL and OpenCL. One station will present Solidworks from Dassault Systèmes on the powerful AMD FirePro W8100, the second will show PTC Creo on an AMD FirePro W7100, demonstrating cost effective solutions with the benefits of the latest AMD architectures on these applications.
Rolf Huwer of Prographics will exhibit a small form factor workstation equipped with an AMD FirePro W5100. The system will be running AutoCAD & Inventor, demonstrating that a cost–effective mid-range workstation can address the needs of the majority of users.
The flexibility of using the AMD FirePro series in remote graphics applications will be demonstrated by sysGen. A server hosting eight AMD FirePro R5000 cards will be running Solidworks and AutoCAD software accessed by the latest SAPPHIRE small format zero client using Terradici PC over Internet hardware. This configuration allows workstation performance to be accessed from anywhere, enabling workflows to be shared from different locations or with users in different time zones.
In addition to the live demonstrations, static displays will show the latest cards available in the AMD FirePro workstation and server series, and information will be available on all of the products.