The Raspberry Pi Foundation has been hard at work to add support for the Vulcan 1.0 API to Raspberry Pi 4, and it has now shared the progress that has been made over the last few months.
On January 31, the Raspberry Pi Foundation announced that it had started working on a "much requested feature: an open-source Vulkan driver!". It's now been over five months and the foundation has released a status update detailing the progress made on the drivers that support the Vulkan 1.0 API – also known as the "Mesa graphic driver stack for Raspberry Pi 4".
Back in January only a triangle could be rendered "which required only minimal coverage of the Vulkan 1.0 API in the driver". Now the Raspberry Pi Foundation reports that it's "passing over 70,000 tests from the Khronos Conformance Test Suite for Vulkan 1.0." Several screenshots were released in connection to the recent blog post that discussed how far the drivers have come since their infancy.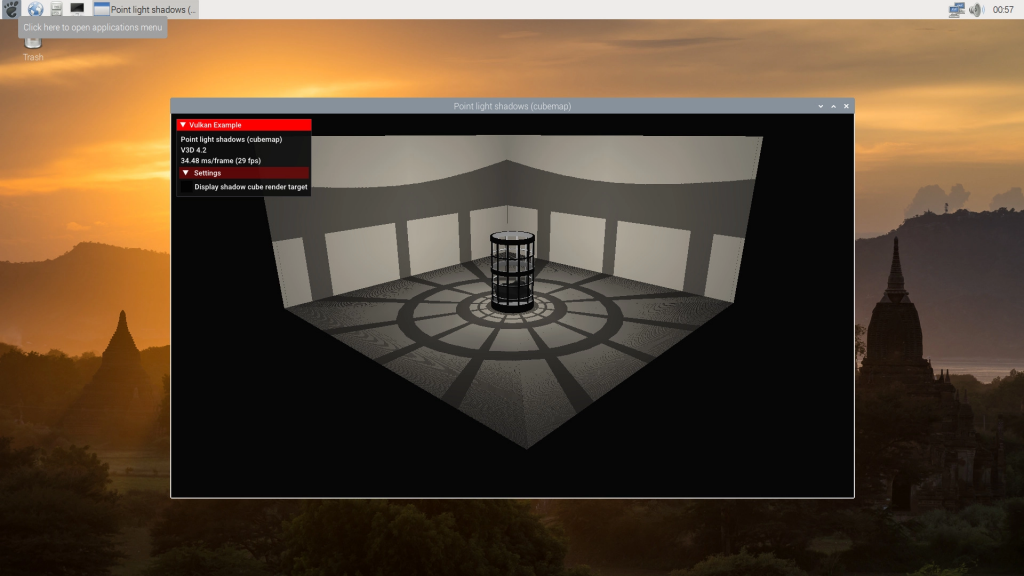 Image credit: Raspberry Pi Foundation
However, Eben Upton, the founder and CEO of Raspberry Pi Foundation, played down the significance of the progress by saying: "Before you get too excited though, while these demos are nice, they are still a far cry from actual games and applications."
The blog post from Eben Upton discussing the progress made on the Mesa graphic driver stack for Raspberry Pi 4 can be read HERE. The graphic driver is currently being moved to an open repository that can be found HERE.
Discuss on our Facebook page HERE.
KitGuru says: Even though the Raspberry Pi 4 isn't made with the goal of running visually impressive games, it's still fun to see the progress being made. What are your thoughts on the Mesa graphic driver stack for Raspberry Pi 4?