Temperatures were measured after 5 minutes of load under three scenario: Furmark, Fire Strike and desktop idle in sequential order with 2 minutes of downtime in between each test. GPU-Z was used to record the maximum temperature, fan profiles on GPUs were left to their default behaviour.
Some cards have no result recorded for the Furmark test, as I found a couple of the cards underclocked themselves to avoid long-term damage, so the temperature levels were much lower.
We present figures as read by GPU-Z (not deltas), and ambient temperature fluctuated between 19-20C during testing.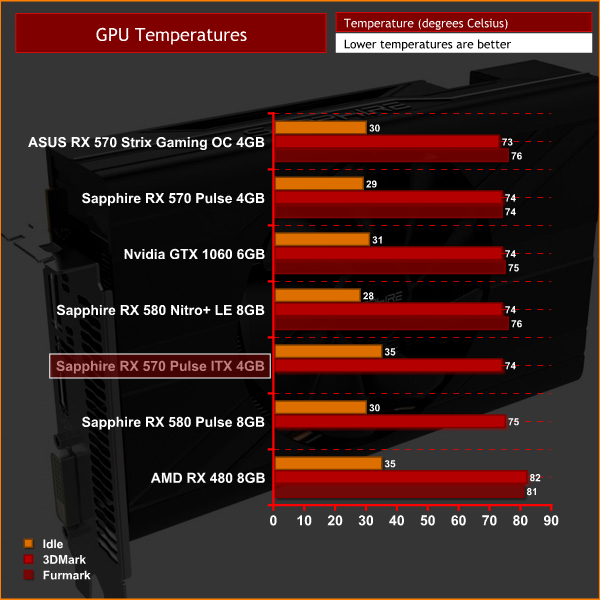 In terms of thermal performance, the RX 570 Pulse ITX performed very well. It obviously benefits from a lack of factory overclock which helps it stay competitive, but even so, a peak of 74 degrees is impressive for such a small card.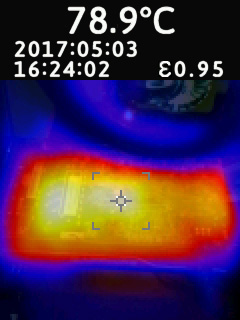 The lack of backplate does not seem to hurt the card too much, either, as I measured a peak temperature on the PCB of 79C. This is well within the boundary for acceptable thermal performance.