Rumours of Nvidia possibly adding to its budget range of graphics cards have been gathering pace with talk of a 1650Ti rearing its head again. However, that's not all, another source suggests ASUS is preparing three GTX 1660 Super cards for launch too.
According to the folks over at Videocardz, their unnamed source from ASUS HQ has confirmed the GTX 1660 Super will be coming, with the manufacturer preparing at least three models. The models will be from the DUAL, EVO, Phoenix and TUF3 series of cards.
As expected, the GTX 1660 Super will be built around the same TU116 graphics processor which currently powers the 1660 and 1660 Ti. However, a core count of 1408 CUDA Cores and memory capacity of 6GB GDDR6 14 Gbps is expected, which should give a good boost over the GTX 1660's GDDR5 8Gbps. Not only that, it would mean the 1660 Super has faster memory than the 1660 Ti too.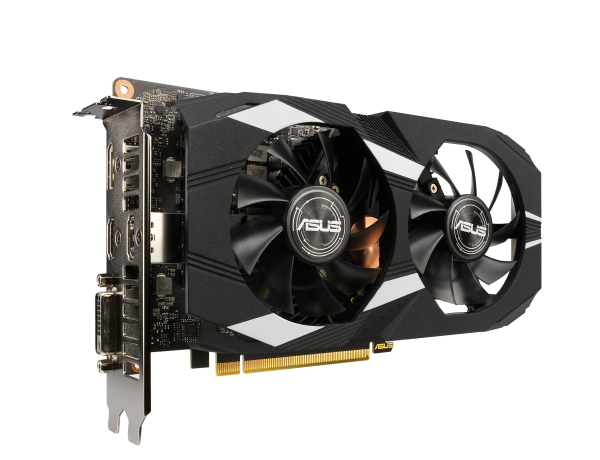 That's not all concerning Nvidia, Chinese tech news website ITHouse reported recently that Nvidia is also ready to launch the eagerly anticipated GTX 1650 Ti, with claims that the launch of this particular SKU will happen on October 22nd. Since Nvidia traditionally launches their cards on a Tuesday, this could mean there is some credibility to the rumoured date.
The official specification for the 1650 Ti has yet to be announced by Nvidia. However, if the rumours are correct, we could be looking at a TU117 based GPU with somewhere around 1100 CUDA cores and more than likely 4 GB memory. Whether it's GDDR5 or GDDR6, is yet to be confirmed.
With talk recently of AMD launching Navi 12 and 14 cards in October too, this could put Nvidia and AMD on a collision course in the GPU launch wars once again. Just as we saw earlier in the year with the Initial 5700 and 5700XT cards, the two could be going head to head again, earlier than some might have expected.
KitGuru says: It looks as though a timely surprise from Nvidia could pit the company against AMD once again with Navi 12 and 14 launches looking to also be on the way soon.