It's been almost three months since AMD launched its latest RX 5700 and RX 5700 XT graphics cards, based on the Navi 10 GPU. Now, a recent post on Mesa 3D Graphics Library suggests the next Navi 12 and Navi 14 GPUs could be just around the corner.
The post was made by Marek Olšák, AMD's open source driver expert, adding the Navi 12 PC ID to the Mesa 19.2 library, and first reported by PCGamesN. To add an extra layer of intrigue, the post was labelled 'trivial and urgent'. It's not clear what exactly that means, AMD is yet to officially announce any further GPUs, but it certainly doesn't seem like it will be long until we have more news on the subject. Given that the next update to Mesa is scheduled for 15 October, it's possible these GPUs may be released before then.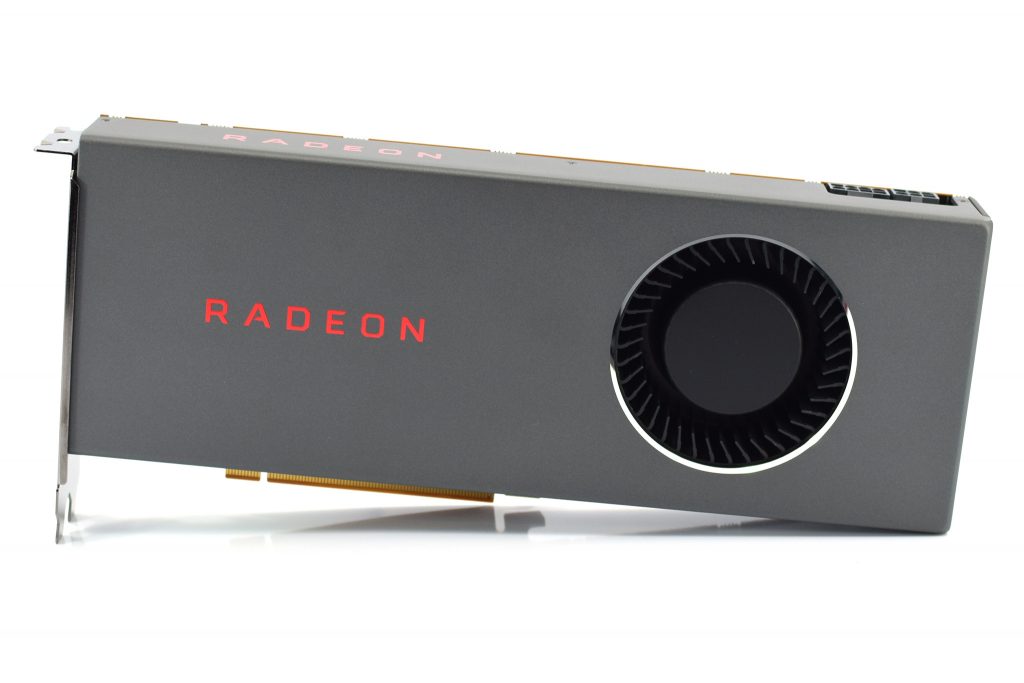 RX 5700 reference card
While the post focuses on Navi 12, there is also another ID reference to Navi 14. It's not clear whether both GPUs are lower core count options than the existing RX 5700 series, but there has been suggestion online that Navi 12 could actually be a higher core count GPU, potentially coming to market as a 'RX 5800 XT' or 'RX 5900 XT' as has been previously rumoured.
At the moment, however, we just don't know – but considering Nvidia is also rumoured to launch its GTX 1650 Ti next month, a cut-down Navi GPU does seem more likely.
KitGuru says: It's been a fascinating few months for graphics card launches, and things could be about to heat up even more next month.