Update: This competition is now CLOSED. Our winner this time is Timo Reus! You can find the full winner announcement post, HERE. If you didn't win this time, then keep an eye out as we usually have more competitions in the works. Right now, we have two other giveaways running, one for a Gigabyte Aero 15 gaming laptop and another for one of three AMD Radeon Pro graphics cards! 
We have a very special competition running for the next couple of days – the chance to win a new Apple Watch 5. This Stainless steel watch retails for £699 in the United Kingdom and incorporates the brand new 'Always on retina display'. Can't find the exact watch you want ? Apple also now allow the end user to customise their own watch designs in 'Apple Watch Studio'.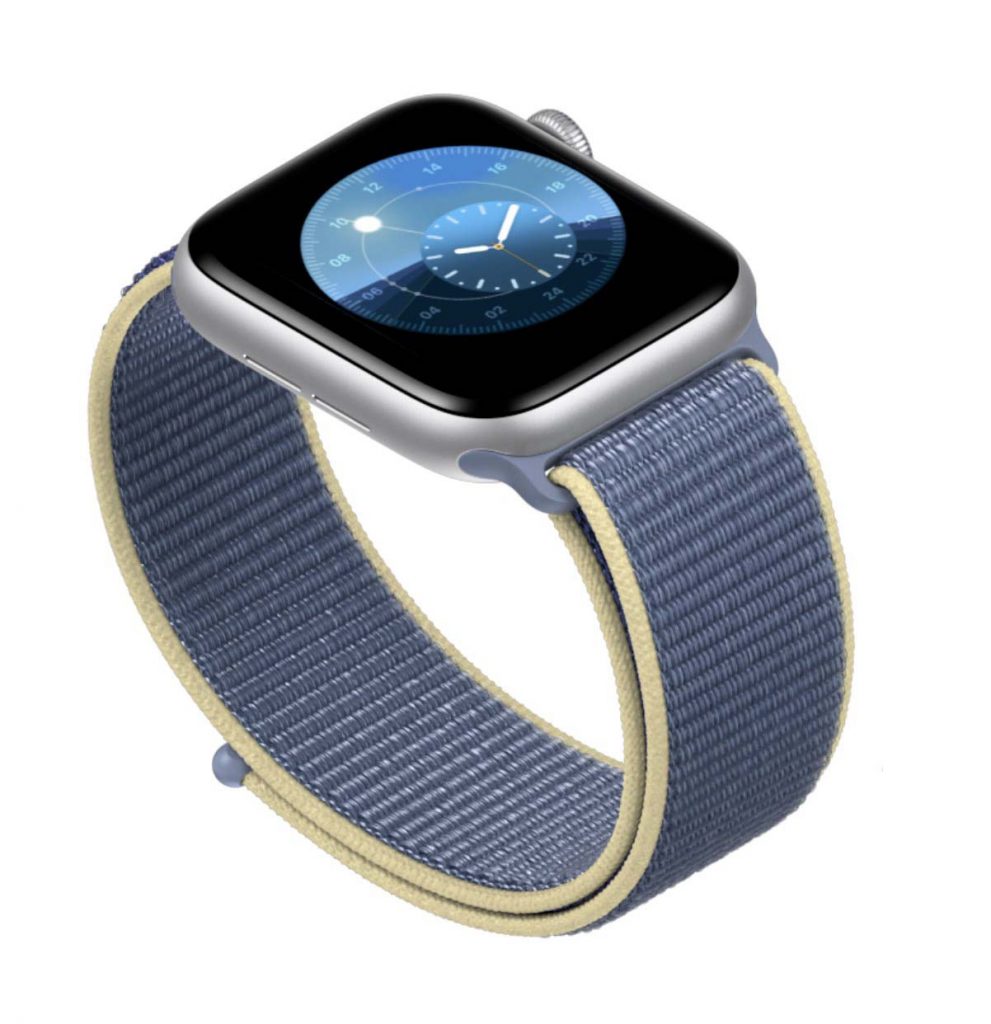 (image above courtesy of Apple)
The watch up for offer today is the Apple Watch Series 5 GPS + Cellular, 40mm Stainless Steel Case with the Alaskan Blue Sport Loop. Retail price is £699 in the UK. This competition is limited to Europe due to logistics issues.
To enter this competition we are keeping it simple – answer this simple question in the email (A, B or C).
Question: Name the four Case materials Apple are offering with the Watch 5 Series.
Are They
A: Magnesium, Iron, Lead and Gold
B: Silver, Bronze, Pewter and Stainless Steel.
C: Aluminium, Stainless Steel, Titanium and Ceramic.
When you think you have it solved, send an email to [email protected] and put answer A, B or C in your email. We will put all the correct submissions into a hat and pick one from random when the competition ends. The end date is 1st October 2019 00:00 GMT. The winner will be contacted within 14 days and subsequently announced on KitGuru.
If you have an email client installed – you can enter this competition by just clicking this link
This competition is open to residents in EUROPE. Entries must be by email to the specific competition address on this webpage. Entries over social media, private message or emails directly to KitGuru staff email addresses are disqualified. We comply with GDRP guidelines – all competition email entries are deleted from our server after the competition is over. Please do NOT send personal information, physical mailing addresses or contact numbers over email – one of our staff will only ask the winner for his or her shipping details after the winner is announced. We value your privacy – no email addresses or any personal details are given to third party companies at any time when the competition is running, or after it is over. Entering this competition by sending us an email means you accept all these terms of entry. KitGuru Staff and immediate family members are not allowed to enter this competition.