New leaks detailing the main specifications of the Radeon RX 6000 graphics cards gives us a glimpse of what we might expect from them. These leaks refer to the Navi 21 and 22 SKUs reference designs, including the number of CUs, memory capacity and bus, and core and memory clock frequencies.
The leaks come from VideoCardz and Coreteks. Both are fairly similar, leading us to believe that these specifications should be very close to what the final product will have.
Starting with the flagship Radeon RX 6900XT, also known as Big Navi, it will use the whole Navi 21 GPU (XTX) with 80 CUs (5120 stream processors), and a game clock of 2040-2050MHz, which boosts up to 2330-2350MHz. It's said that it will boast 16GB of GDDR6 memory clocked at 16Gbps on a 256-bit memory bus, and feature a TGP of over 290W. Initially, this card will be exclusive to AMD and available in limited quantity.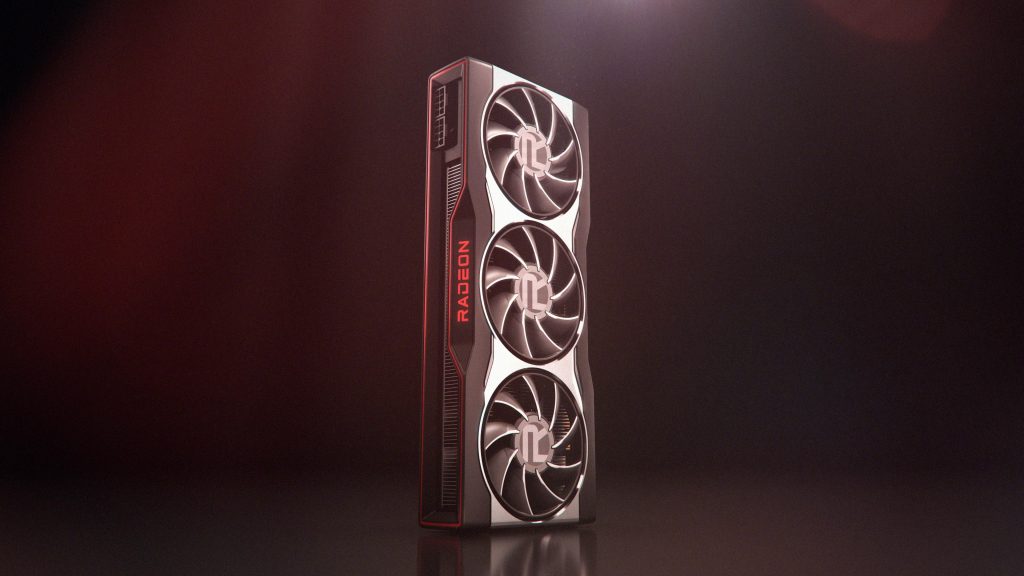 The Radeon RX 6800 XT will also feature the Navi 21 GPU. This GPU comes with 72 CUs (4608 stream processors), a 1835MHz base clock, a 2000-2025MHz game clock, and a 2250-2275MHz boost clock. Memory configurations it's allegedly the same as the RX 6900 XT, with 16GB of GDDR6 memory clocked at 16Gbps. The TGP is set at 255W.
Jumping on to the Radeon RX 6800, this card is said to use the Navi 21 XL GPU with 64 CUs (4096 stream processors), a 1700MHz base clock, an 1815-1820MHz game clock, and a 2100-2105 MHz boost clock. Unlike the Igor'sLab leak which claimed that the memory would be clocked at 14Gbps, Coreteks stated that the Navi 21 XL GPU will be paired with 16GB of GDDR6 memory clocked at 16Gbps. The TGP seems to be at the 220W, a bit more than what Igor reported.
At last, we have the Radeon RX 6700 XT featuring the Navi 22 GPU. The Radeon RX 6700 XT should use the whole Navi 22 GPU, which has 40 CUs (2560 stream processors), paired with 12GB of GDDR6 memory across a 192-bit bus. This SKU is expected to launch in January.
We will be able to confirm these specifications once AMD has officially announced the Radeon RX 6000 cards, scheduled for October 28th. AIB partner cards are expected to release in November alongside the reference cards.
KitGuru says: Which upcoming AMD GPU are you most interested in? Are you planning to upgrade before the end of the year?