Since FSR 2.0 went open-source, modders have been having some fun implementing it in games that don't officially support it. The modder 'Muddymind' took things a step further, forcing FSR 2.0 to render at native resolution, essentially creating AMD's version of DLAA. 
Muddymind used Reddit to share their creation. The idea came about after trying the Dying Light 2 FSR 2.0 mod on Metro Exodus Enhanced Edition, he thought it would be a good idea to change the FSR 2.0 SDK to render at native resolution to see if it would work.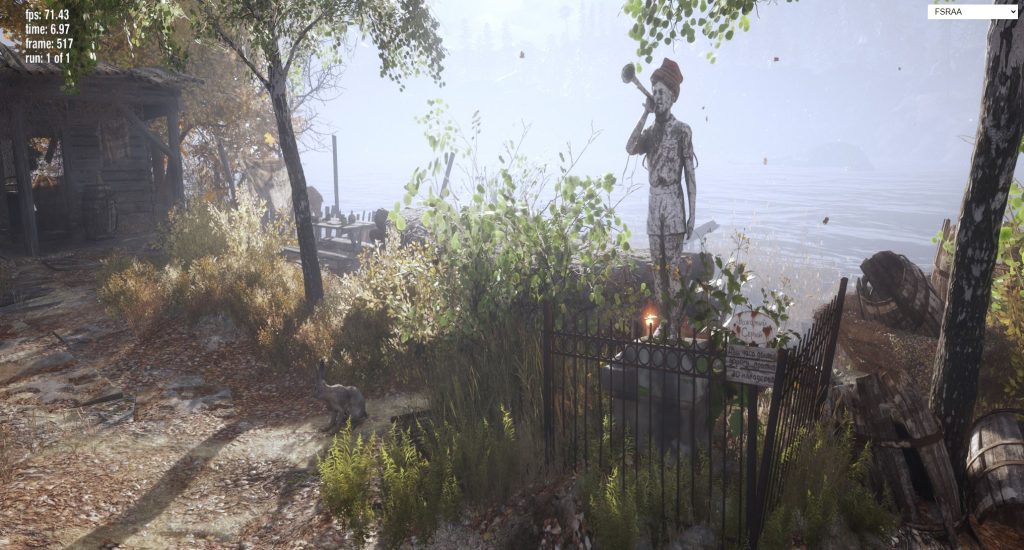 The mod, which he calls "FSRAA", is quite simple. Just pick the Dying Light 2 FSR 2.0 mod and change the "ini" file to render at a 1.0 factor in the "Quality mode" case.
The images shared by the modder show the game looks exceptional. You may even say it's better than native using TAA, as it offers more performance and slightly better image quality. Moreover, the mod solved a weird checker-board-like pattern that appears on small branches and particles when using FSR 2.0.
Discuss on our Facebook page, HERE.
KitGuru says: After seeing these results, do you think AMD will consider making 'FSRAA' an official feature down the line?