CES 2022 is just around the corner, but Nvidia is already planning its next press conference. GTC 2022 has now been announced, kicking off on the 21st of March, during which we may see the first next-gen Nvidia GPU, based on the 'Hopper' architecture. 
While Nvidia's keynote at CES 2022 will be more focused on announcing the chipmaker's new consumer and gaming products, GTC 2022 Spring is more oriented to developers and companies using HPC, AI and machine learning applications.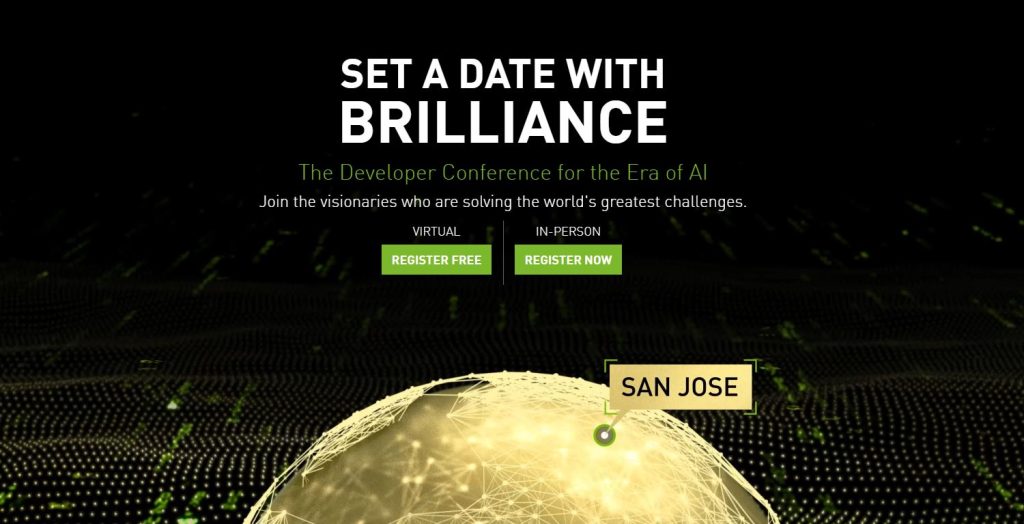 During CES 2022, you can expect Nvidia to show the RTX 3090 Ti, the RTX 3080 Ti mobile and the RTX 3050 desktop GPU. At GTC in March, we expect to see professional-oriented products, possibly including the first GPU based on the upcoming Hopper architecture. If previous rumours are accurate, Hopper will be Nvidia's first MCM (multi-chip design) GPU.
The Nvidia GTC 2022 Spring keynote will be a hybrid event from March 20th to 24th at the San Jose McEnery Convention Centre. The event will start with Deep Learning Institute (DLI) workshops on the 20th, followed by a keynote presented by Jensen Huang, Nvidia's CEO, scheduled to begin at 9:00 pm on March 21st. You may register for free on Nvidia's website to attend it virtually.
KitGuru says: Hopper could end up being similar to Volta in that it will exclusively be used for professional graphics products and not for gaming-oriented GPUs. Current rumours suggest that 'Lovelace' will be the next generation for GeForce.