Although many were hoping that Nvidia would debut its GTX 1080Ti at CES 2017, we haven't seen it yet. What we do have though is an updated Shield TV and GeForce Now, which makes it possible to stream your games when further afield than ever before.
The new Shield TV has bolstered performance – Nvidia claims it's three times faster than any other streaming box – and now supports 4K HDR. It supports a number of apps, as well as games of its own right, including big AAA titles like Assassin's Creed Syndicate, Watch Dogs 2, For Honor and more.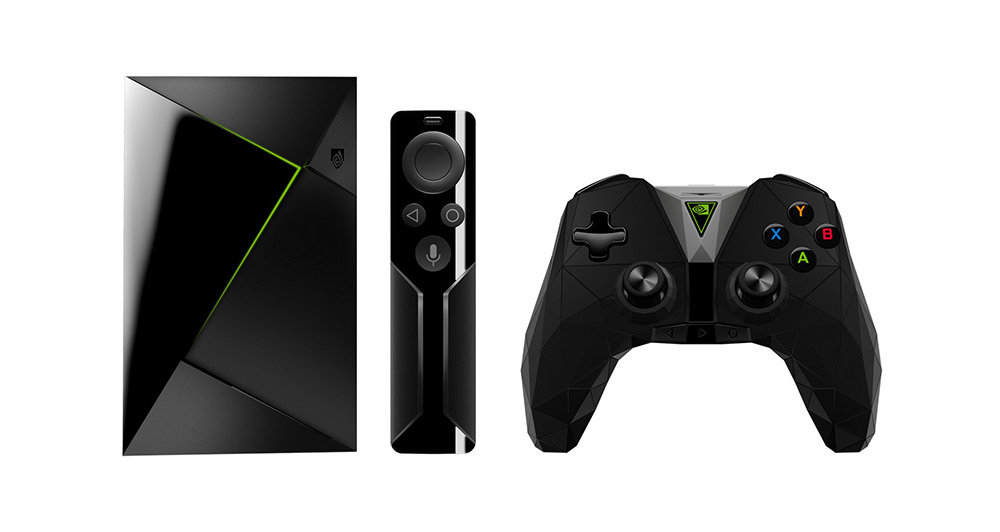 Designed to do more than game and stream video though, Shield TV also acts as a localised AI hub for your home. It bundles in Google Assistant, which lets you ask questions and have them answered in text and audio responses. You can ask it to rewind or pause content while you're watching or even ask it to find certain content for you to watch.
Set to go on sale in most Western markets on 16th January, the Shield TV will set buyers back £190.
Alongside Shield TV, Nvidia was also talking up its GeForce Now platform at CES 2017. Acting as a remote game-streaming service, GeForce Now connects users up to GTX 1080 powered gaming PCs located in the cloud, letting them play their favourite games on much less impressive hardware. If you don't have the money for a powerful gaming PC of your own, just use Nvidia's!
To access it, all you need to do is download the app, which is compatible with Windows PCs and Macs. You will need to own the games you want to play, with compatible stores including Steam, Origin, Battle.net, Uplay and GoG. Saves are compatible across local hardware, letting you play your games on any system you want.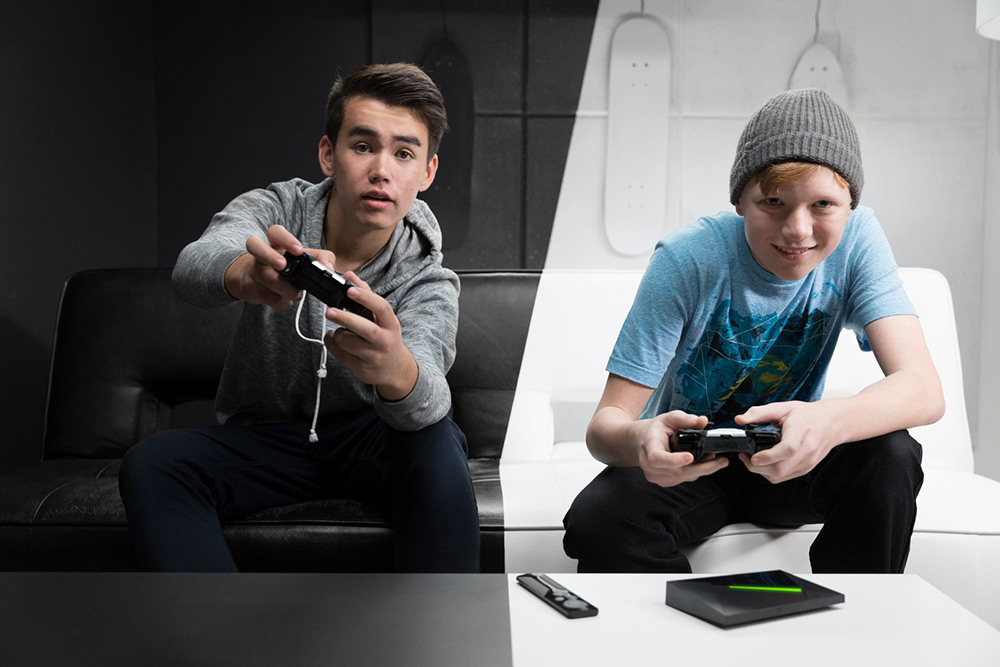 You will need to pay for credits to access the service though. Playing on top-end, GTX 1080 systems will use four credits a minute, while GTX 1060 remote systems will use just two per minute. Credits are priced at $25 for 2,500 credits, so £20 or so will get you around 10 hours of play on a top-end PC.
Although not currently available to general consumers, the GeForce Now service will enter early access in March in the U.S., with a full roll out coming shortly after.
Discuss on our Facebook page, HERE.
KitGuru Says: No 1080Ti news is a shame, but these other services Nvidia is offering are certainly interesting. Would you guys make use of GeForce Now for remote gaming?