Nvidia's Pascal graphics chips have proved to be dominant in this GPU generation and that goes for clock speed totals as much as raw power. At the finals of the GALAX GOC 2016 overclocking series in Wuhan, China, several teams of 'clockers were able to push the GP106 – the chip used in the GTX 1060 cards – to close to, 3GHz, while another team burst right through that ceiling.
The card in question was the Galaxy GTX 1060 HOF model, which as MobiPicker points out, was the same card that broke the 2.8GHz core barrier last month. This is a hefty overclock, with the stock core clock sitting at just 1,620MHz – though it does boost up to 1,847MHz.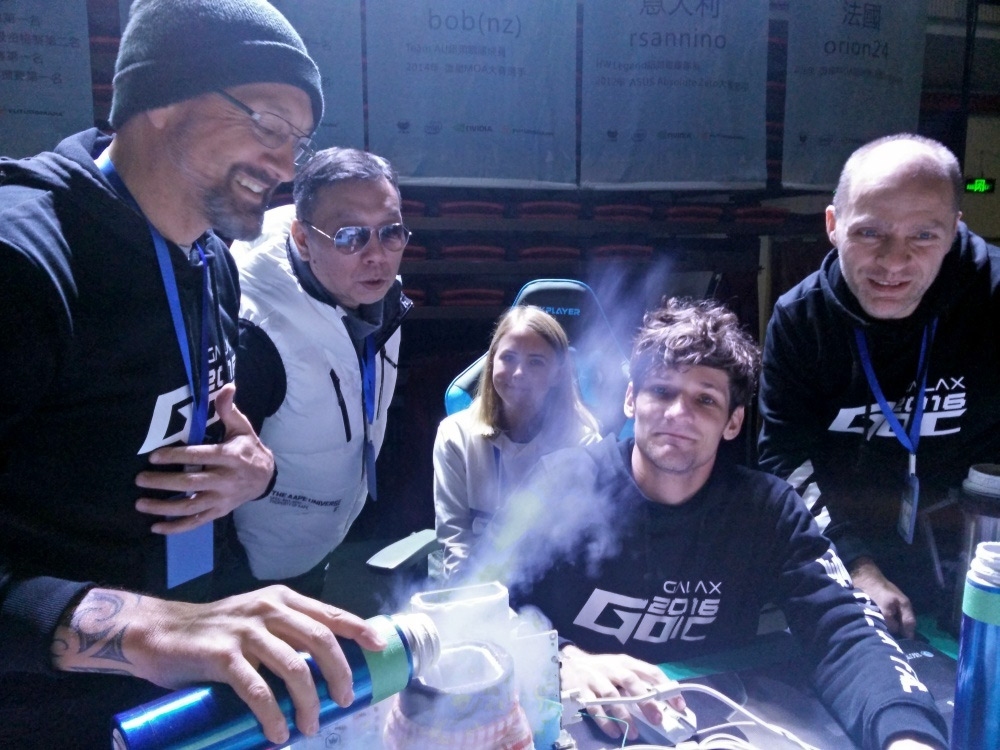 Although teams like DarkVenom and Rauf (the latter of which took home the prize for the fastest GPUPI (10M) time of just 21.685 seconds) achieved some very high clocks on their GTX 1060s, it was Vivi, the second place team, which ultimately hit 3GHz for the first time. They even pushed it a little further too, ultimately resting on a benchmarkable 3,012MHz.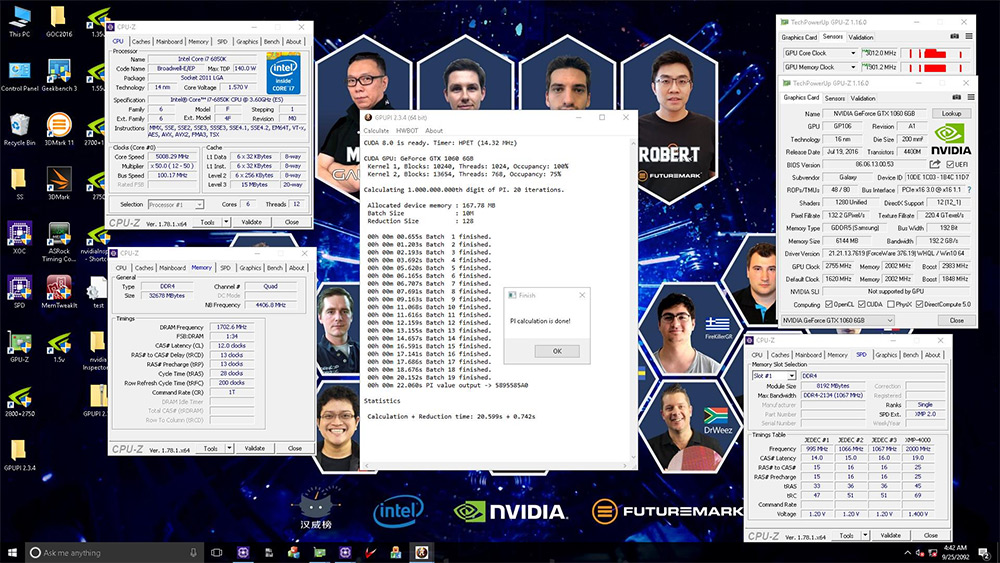 This is the highest frequency ever recorded by a graphics chip and shows the real potential for some contemporary hardware if the conditions are right. The overclock ultimately pushed the GTX 1060 in question to achieve higher pixel fill rates than a stock GTX 1080.
Discuss on our Facebook page, HERE.
KitGuru Says: Liquid nitrogen is hardly a daily use cooling method, but it does tend to achieve some amazing results. How do you think AMD's upcoming VEGA GPUs would fare under similar circumstances?