It looks like bendable smartphone displays might be the future as not only is Samsung working on the technology, but LG also stepped into the ring earlier this year with a massive £1.3 billion investment. Given the huge investment, we should expect to see more foldable displays over the next few years but LG won't just be making displays for itself, as reports this week indicate that LG will create foldable screens for Apple, Google and Microsoft soon.
Earlier this year, LG's display division set up a new production line in South Korea dedicated to producing flexible OLED displays, with LG saying it wants to "lead the approaching era" of bendable smartphone displays. We weren't expecting to see mass production until 2018 but according to Pocket Now, we could see LG start manufacturing orders for the likes of Apple, Google and Microsoft very soon.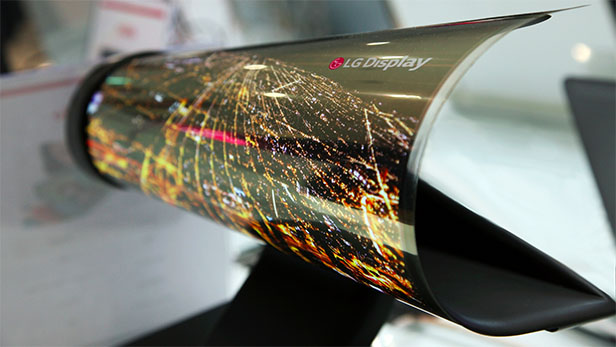 Samsung may have been the first to show off its foldable display concept several years back but since then LG has spent a lot of time developing similar technology of its own and is now capable of mass producing. Perhaps we will see more foldable display designs at CES in a couple of weeks time.
KitGuru Says: Given the opportunity to create brand new designs, I can see flexible displays really shaking things up in the smartphone market. Hopefully we see some exciting concepts in the weeks to come.