It's getting close to Christmas, so we are getting in the holiday spirit! This year, we are rolling out the KitGuru Advent Calendar, with a series of giveaways every day throughout December. For Advent Day Four, we have teamed up with PALIT, giving readers the chance to win a Palit GTX 1070Ti Super JetStream!
These are 'reviewer' giveaways, meaning in return for the prizes, we ask that readers share their thoughts with us. These reader reviews will then be shared with others on the site and Facebook page. They don't need to be super in-depth or as detailed as our own reviews, but a summary of your thoughts would be appreciated by not just us, but by readers as well. If you can manage to take some pictures – all the better.
Today we are giving away the Palit GTX 1070Ti SuperJetstream graphics card. We reviewed this graphics card at launch and came away with positive impressions. We were particularly impressed with this card's overclocking capabilities, paving the way for GTX 1080 levels of performance.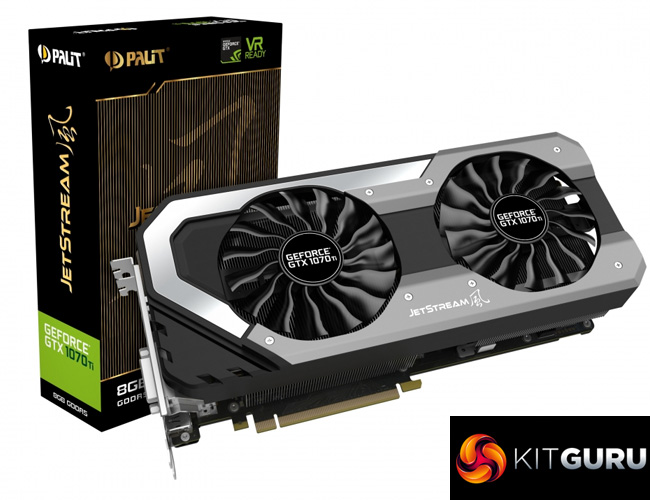 We are running this one through our Facebook page, so all you need to do is head over to THIS POST and let us know that you're interested in reviewing the card. We will then pick a winner on Sunday morning as we roll out the next mystery giveaway. Keep an eye out over the next couple of weeks because we have loads more lined up.
UPDATE: This competition is now CLOSED. Our winner is Michael Sharpe. If you didn't win this time, then perhaps check out our Advent Calendar Day 5 giveaway, which is live HERE. 
KitGuru Says: How are you guys liking these daily giveaways so far? Keep checking back because we have more planned each day for the rest of the month!