Over the last couple of years, big Triple A game/GPU bundles have died down a bit. AMD in particular has had great success in this area in the past, with huge bundles that often let gamers choose from a list of good games. This year, AMD is bringing these bundles back, with the launch of the RX 590 being accompanied by a 3-game bundle, including Devil May Cry 5, The Division 2 and Resident Evil 2 Remake.
All three of these games have one thing in common- they don't launch until 2019. Still, if you end up picking up an RX 590, you'll end up with codes for three of the biggest games set for release next year. Since none of these games are out, they are essentially $60 each, turning this bundle into a $180 value add-on for the RX 590.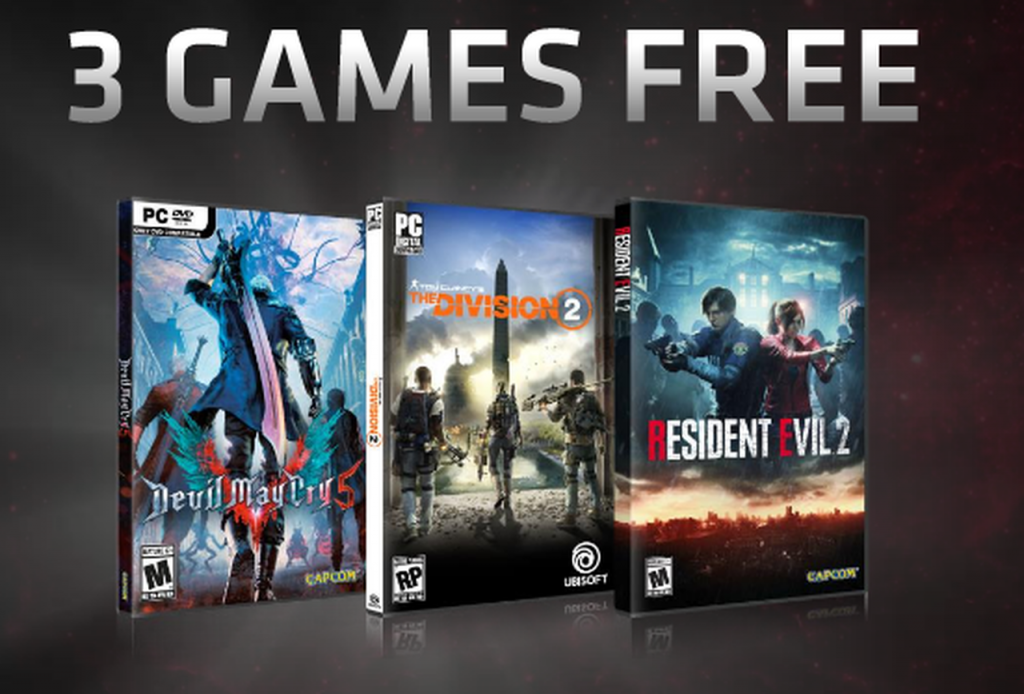 The RX 590 itself starts at £260 here in the UK , so this isn't a bad deal at all. Beyond that, the card is pretty good to boot if you are still looking to play at 1080p with high graphics settings. We've already reviewed the Sapphire RX 590 Nitro+, which you can check out HERE.
This three-game bundle will be available for the RX 590 in addition to RX Vega GPUs for the foreseeable future.
KitGuru Says: Obviously, the appeal of this bundle will vary from person to person. To me, it seems like a very good deal as I am excited for all three games to come out next year. Have you guys been checking up on reviews of the RX 590? Are any of you thinking about picking one up?