Prior to the launch of AMD's RX 6000 series of graphics cards, rumours suggested that AMD was working on its own liquid-cooled version of the flagship RX 6900 XT. As time went on, it looked like the liquid-cooled model had been cancelled, but that changed this month. 
The Radeon RX 6900 XT Liquid Cooled graphics card is real, with AMD using its own Radeon-branded GPU shroud and a 120mm AIO liquid cooler. Clock speeds have been bumped up for this edition, hitting a 'game clock' of 2250MHz and a boost clock of 2435MHz – a 235MHz and 185MHz gain over the air-cooled version of the graphics card.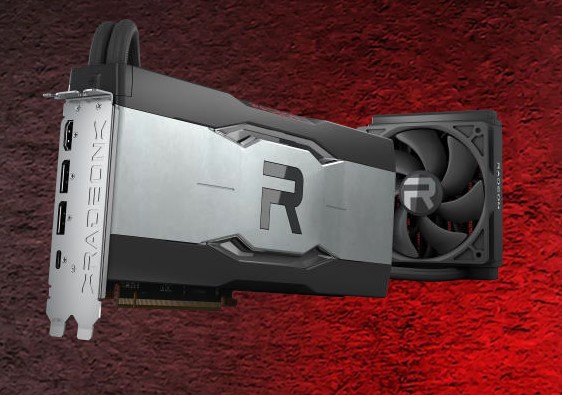 As reported by Videocardz, the graphics card appears to be limited to OEMs for the time being. So expect to see it as a configuration option, or an entirely new PC built around it from custom PC builders like PCSpecialist and Maingear.
Other changes made for the RX 6900 XT LC include a 330W TDP, faster memory with speeds up to 18Gbps and improved memory bandwidth, bumping it up to 576GB/s.
AMD has not confirmed whether or not it will release these graphics cards at retail. Perhaps we'll see a limited run through AMD directly at some point in the future, as we saw with the Radeon RX 6800 XT Midnight Black edition. 
KitGuru Says: Are any of you still hoping to get your hands on an RX 6900 XT? Would you pick up the liquid cooled version if it comes to retail?