We've been hearing quite a bit about AMD's upcoming Fury X2/Gemini dual GPU over the last couple of months. However, we may not see the card launch for a while, if new rumours are to be believed, as AMD may be delaying its launch to coincide with the release of virtual reality headsets like the Oculus Rift and HTC Vive.
Originally, it was said that AMD would launch the Fury  X2 by Christmas this year. However, according to a report from hardware.fr, this has now changed, with availability expected in Q2 2016.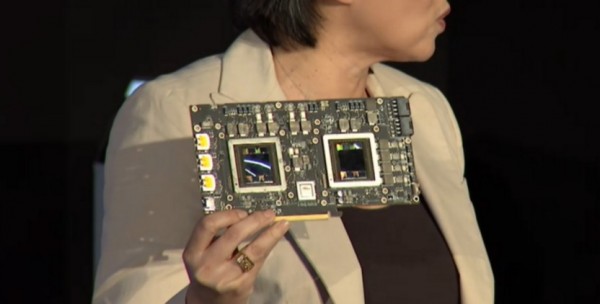 "Some delays due to VR in overall ecosystem readiness, HMDS are now expected to be available to Consumers by early Q216. To Ensure the best VR experience, we're adjusting the Fiji Gemini launch schedule to better align with the market."
AMD's upcoming dual-Fiji GPU card was initially announced alongside the Fury lineup earlier this year. However, the launch of the card has been pushed back quite a bit and will now end up releasing closer to next year's Arctic Island GPUs, which are also expected to launch later on in 2016.
KitGuru Says: A lot of people were impressed by the R9 295X2 and may have been waiting for AMD's new dual-GPU offering. However, it looks like it won't be coming out for a bit longer. Are any of you currently running a dual-GPU card? Are you planning on upgrading your PC in time for the Oculus/Vive headset launches?