The kind of mods that usually make headlines are the ones that Valve started charging for, or add crazy things to GTA V, but It turns out those aren't the ones people remember or love the most. In-fact, the player-voted best mods of 2015 are almost unanimously for much older games than you would expect, with most of the top voted mods built to enhance games that have long since fallen from mainstream attention.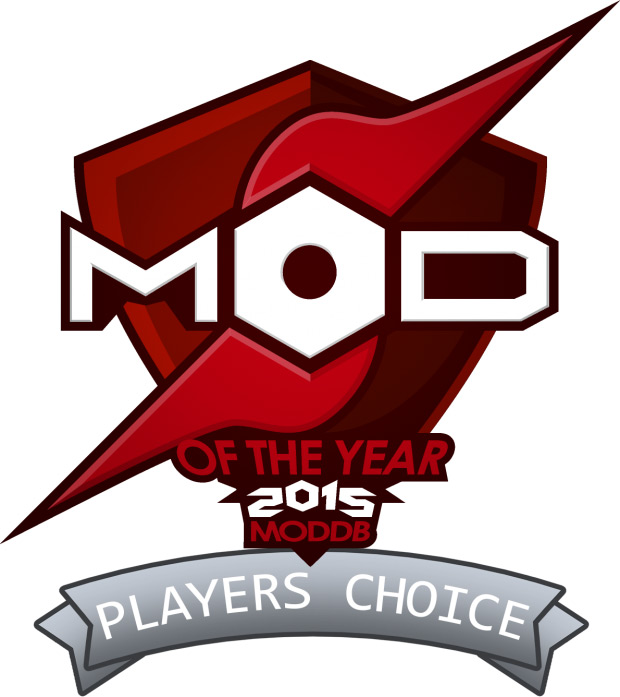 The top spot modification was for Lord of the Rings: Battle for Middle Earth II. Known as the Edain Mod, it is designed to bring the real time strategy title (from 2006) more in-line with the lore of the universe. All factions have new units and unique heroes and there are two new ones – Lothlorien and Rohan – to battle with and against.
[yframe url='http://www.youtube.com/watch?v=6WQAaG27iLY']
Second and third place in the results were both for Command and Conquer games, Generals: Zero Hour and Red Alert 2: Yuri's Revenge, respectively. The former, Rise of the Reds, adds a new faction, makes big overhaul tweaks to original armies and units and opens up new opportunities for air and sea battles. Mental Omega continues the story of the Westwood built conflict and adds new features to the classic RTS experience.
Other games with award winning mods in 2015 included Dawn of War: Soulstorm, two for Mount and Blade Warband and another for Portal 2. It's impressive to see that despite most of these games being years and in some cases more than a decade old, they still have strong fan followings which continue to keep the communities and the games themselves alive.
Discuss on our Facebook page, HERE.
KitGuru Says: It's been a long time since I played BFME:II, but I may have to check it out again with that new mod in-place.