Last night, AMD held its Financial Analyst Day meeting, all with the purpose of clearly outlining its product roadmaps and unveiling the rest of its 2017 release plans. Not only did we hear about AMD's upcoming 'Threadripper' and 'EPYC' CPU launches, but the company also updated its GPU roadmap from 2017-2020 and unveiled the Radeon Vega 'Frontier Edition'.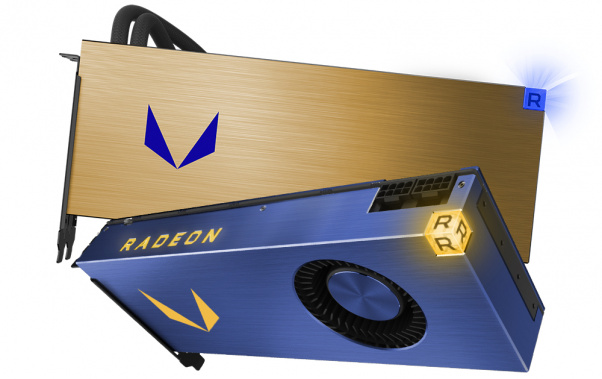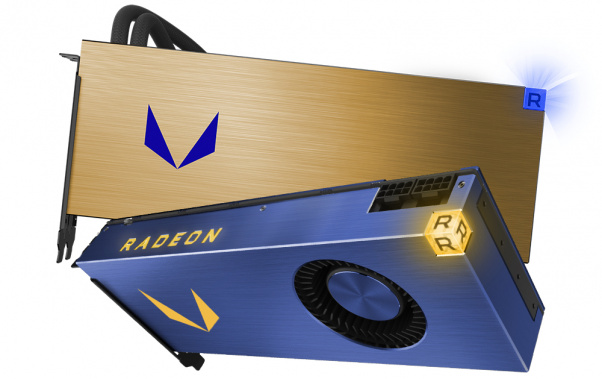 Now before the gamers out there get too excited, Vega 'Frontier Edition' is not a gaming card, it is part of the Radeon Pro series. AMD is pitching this as "the world's most powerful solution for machine learning and advanced visualization", with the muscle to handle demanding design, rendering and intelligence workloads.
This particular GPU will come in both air-cooled and liquid cooled versions. As far as technical specs go, it comes equipped with 16GB of HBM2 memory and offers 1.5 times the FP32 performance and 3 times the FP16 performance of the Fury X.
Radeon Vega Frontier Edition specs:
Compute units: 64
Single precision compute performance (FP32): ~13 TFLOPS
Half precision compute performance (FP16): ~25 TFLOPS
Pixel Fill Rate: ~90 Gpixels/sec
Memory capacity: 16 GBs of High Bandwidth Cache
Memory bandwidth: ~480 GBs/sec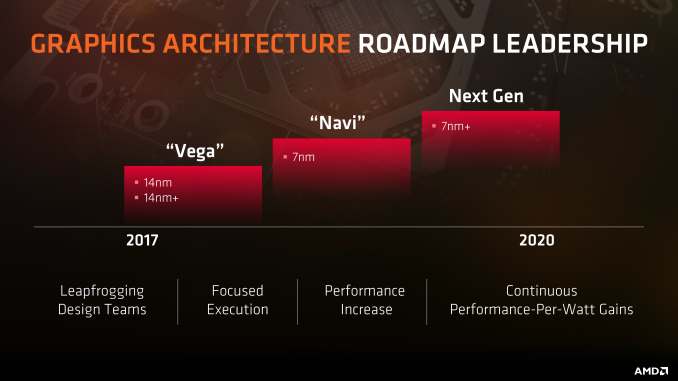 Aside from Vega, AMD also spend some time looking to the future, laying out the product roadmap from 2017 up to 2020. The updated roadmap doesn't offer a ton of details or expand much beyond the previous roadmap. However, it does show that Vega will be built on the 14nm and 14nm+ fabrication process, before Navi makes the jump to 7nm. Beyond that, in 2020, AMD is planning to launch its 'Next Gen' architecture, based on the 7nm+ process.
As you would expect, AMD is continuing to promise increased performance at lower power draws with future GPUs.
KitGuru Says: If you didn't get what you were looking for out of today's announcements from AMD, then perhaps hang tight until the 31st as there will be an additional Computex conference then. This is the time we are expecting to hear about AMD's gaming-oriented Vega GPUs.