AMD has already had two major announcements for us today in the form of 3rd Gen Ryzen and the x570 chipset. However, Team Red isn't done just yet, as AMD has also announced the upcoming RX 5700-series of graphics cards, based on the new RDNA architecture to deliver up to 1.5x higher performance-per-watt over GCN.
AMD has been using the GCN architecture for years now, so RDNA is seen as the foundation of next-gen graphics from AMD. It will start off with the RX 5700-series, which will feature GDDR6 memory and a PCIe 4.0 interface, setting it up as a perfect pairing for new x570 motherboards and 3rd Gen Ryzen. In terms of performance per clock, we can expect up to a 1.25x improvement and up to a 1.5x improvement on performance per watt.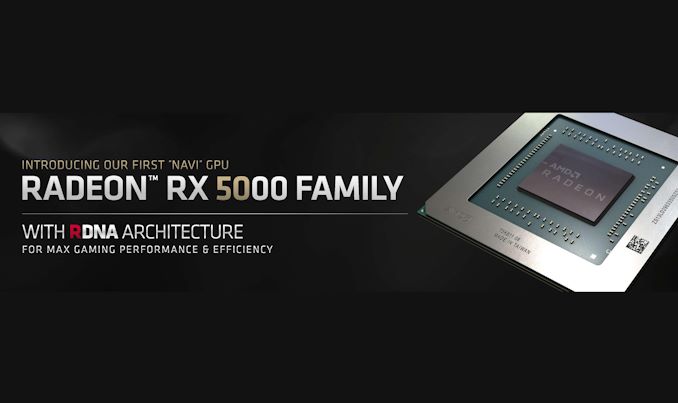 In a quick demonstration on what the RX 5700-series can do, AMD CEO, Dr. Lisa Su, presented one of the GPUs running a gameplay demo of Strange Brigade. During this demo, the unnamed RX-5700 series graphics card delivered higher performance than an RTX 2070. Of course, that is just one game, so we'll be looking forward to seeing a broader set of benchmarks in the future for a better comparison.
Right now, that is all of the information we have but AMD did reveal that the RX 5700-series will be properly revealed at its E3 event in June, with availability expected in July.
KitGuru Says: It has been a busy day for AMD with new CPUs, a new motherboard chipset and now, new GPUs to add on top of that. AMD's 'Next Horizon' gaming event will kick off on the 10th of June, so we should have much more information to share then.