We have seen plenty of variants of the GTX 980Ti over the last 9 months or so but today GALAX has launched one that really caught our eye. Today marks the launch of the GALAX GTX 980Ti HOF GOC, an all white GTX 980Ti complete with a modified PCB and 14+3 phase power design which should position it as one of the fastest 980Tis around.
Right now, as videocardz points out, the only other 980Ti to offer a 14+3 phase power design is the EVGA Kingpin edition. MSI's own Lightning Edition card comes close with a 12+3+1 power phase design.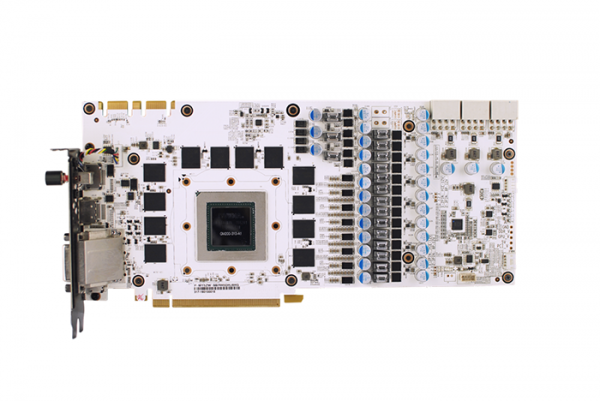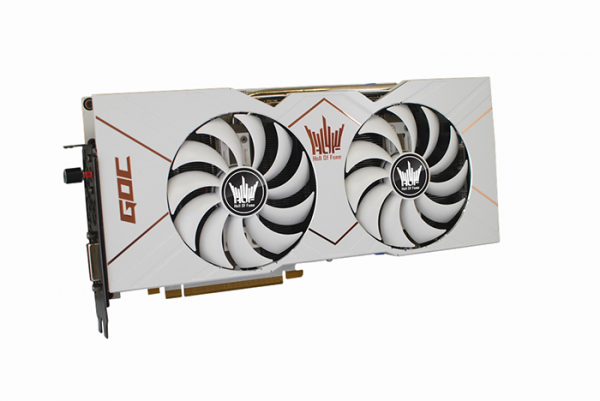 The GALAX 980Ti HOF GOC edition comes with three 8pin power connectors and is equipped with a dual-fan cooler. The cooler features a slightly wider design, allowing for two larger fans and five heat pipes to help dissipate heat at a more efficient rate.
Finally, this card also comes with a hefty overclock right out of the box with a 1203 MHz base core clock, which boosts up to 1304 MHz. Obviously a card like this is built with overclocking in mind so you could probably push it even further.
KitGuru Says: That is quite the impressive card that GALAX has come out with. Are any of you big into GPU overclocking? What do you think of this card?