This week, Nvidia is bringing its GeForce Now streaming service to a new platform. For the first time, Chromebook users will be able to stream their PC games, bringing access to high-end gaming wherever you go, just as long as you have the internet connection to support it. 
As of today, GeForce Now is available on ChromeOS via the play.geforcenow.com web application. While it is a web app instead of a dedicated application, it works just the same as the apps for Windows 10, Android and Macs. You can log in to your Steam, uPlay, Epic Games Store and other accounts and have instant access to your games. You can use all the usual supported peripherals, including Xbox or PlayStation gamepads, as well as your own mouse and keyboard. Obviously, laptop touchpads are not recommended, so be sure to have a standalone mouse to game with.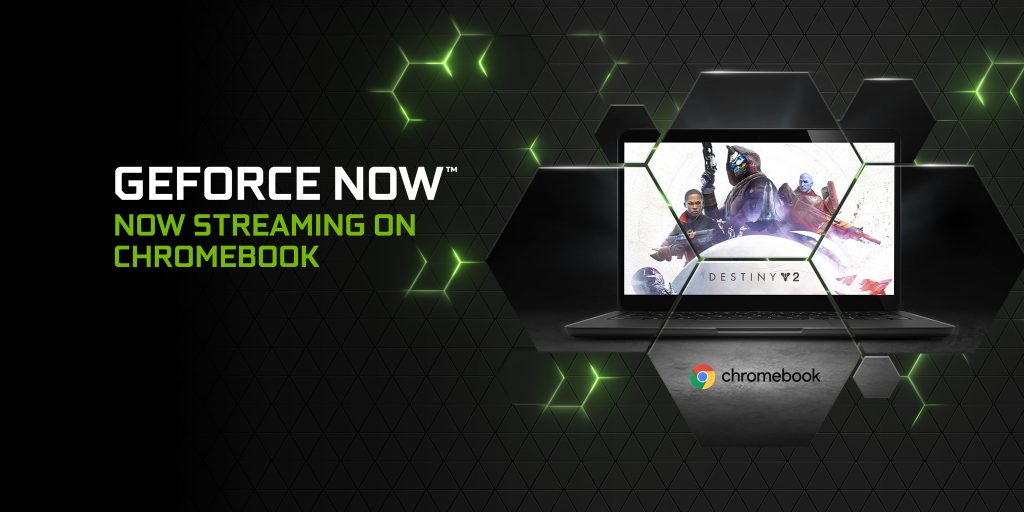 Since launch, over 4 million users have registered for GeForce Now and over 15 million hours of gameplay are streamed per month. The library of supported games has grown consistently, with batches of releases arriving every Thursday. At this point, the library hosts over 650 'Instant Access' games, requiring no additional downloads or patches.
According to Nvidia's statistics, around 80 percent of GeForce Now users are streaming to systems and devices that are below the min-spec for PC gaming, showing that GFN is finding the right audience, expanding the reach of PC gaming to those who don't have access to, or can't afford a full gaming rig. GeForce Now also provides access to Nvidia's latest gaming technologies, including RTX ray-tracing, Highlights, Freestyle and soon, the Ansel screenshot tool will also be available to cloud gamers.
Discuss on our Facebook page, HERE.
KitGuru Says: GeForce Now is growing and continuing to impress with consistent library updates. Have many of you used the service since its launch? Do you normally use it to stream to an Android phone, a laptop or another device?