The Intel Core Ultra (Meteor Lake) line-up has not been fully unveiled yet but here at Intel Innovation 2023, we have begun learning a few new details about the upcoming chips. In a session focusing on Xe graphics, we learned about some of the upgrades coming to Intel's next generation iGPU for mobile chips, with improved performance per watt and the addition of ray-tracing accelerating hardware for the first time.
When designing the new Xe iGPU for Meteor Lake, one of the main objectives was to improve performance per watt, while making key spec improvements to better handle gaming or creative tasks like rendering. This is achieved by increasing the number of vector engines, pixel backends and samplers by 1.33X. Additionally, the Meteor Lake iGPU will include ray-tracing cores for the first time, with up to eight RT units, with the same capability as the RT units found on the discrete Intel Arc graphics cards. In a demonstration, we got to see Shadow of the Tomb Raider running on an early pre-release sample and while there was not a frame counter, it did appear to be holding a decent frame rate based on the eye test.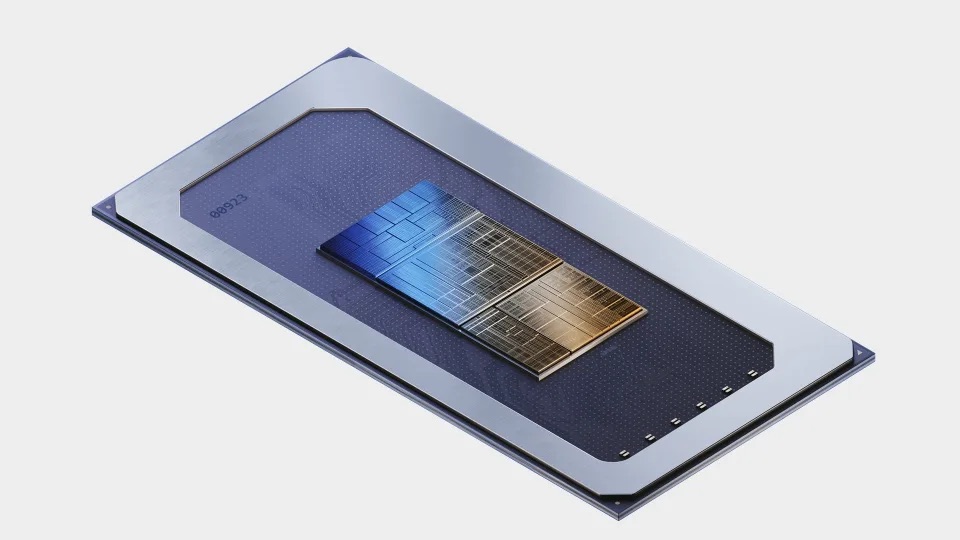 The new iGPU utilises the TSMC N5 node, allowing for lower minimum voltage to improve efficiency. The node also allowed Intel's graphics team to improve the frequency curve, so higher clock speeds can be achieved without a jump in power consumption. With the new design, L1 cache is no longer shared with texture cache and the available cache should be used more efficiently too.
Compared to the iGPU found in Raptor Lake, Intel cites improvements across the board, including a 2.6X increase to vertex processing and triangle draw rates and a 2.3X improvement in compute instruction rate.
Moving forward, Intel has a research team dedicated to finding ways to further optimise and improve ray-tracing and path-tracing performance across its stack. Work in this area is already being done but the high-power stuff will be saved for discrete GPUs, so we're looking forward to seeing what Arc Battlemage can bring to the table next year.
Intel's AI powered upscaler, XeSS, is a big part of the package here. Recently, Intel shipped version 1.2 with a few new improvements, such as enabling the ability to select a target frame rate and then have XeSS handle the resolution scaling behind the scenes to keep performance as close to the target frame rate as possible.
While XeSS can be implemented fairly easily, Intel does offer a data extraction API that can allow developers to train the AI for their game to reduce visual issues. Intel also offers additional development support to partners for further optimisation to improve results. One example shown was Yakuza spin-off title, Like a Dragon: Ishin, with XeSS bringing a noticeable improvement the stability of the image.
The Intel driver team is continuing to work to lower API overhead and deliver improvements. While day-0 optimisations for new games can often depend on the level of access Intel engineers have and how early they can get that access, Intel has been delivering on average around two graphics driver updates a month. Some of the bigger driver releases have included over 100 new optimisations.
With the Intel Core Ultra chips set to debut later this year, we'll get to see just how well the new iGPU holds up in a matter of months. If Intel's iGPU offering can continue to improve, it would be interesting to see if the company dives into the burgeoning handheld gaming market with a competitor to something like the Ryzen Z1.
KitGuru Says: The first Intel Core Ultra chips will be arriving in December so in just a few short months, we'll be able to see them put to the test.