With the Pascal architecture hitting two years old, we've known that Nvidia would be looking to up its game with a new generation of graphics cards soon, especially with GDDR6 memory entering production within the next couple of months. With that in mind, a GTX 11-series might not be too far off, but what can we expect from the jump?
We already have a rough idea of what to expect Nvidia's next-gen flagship thanks to the Titan V. While Rumours say that the GTX 11-series will utilise the so-called Turing GPU core, it seems likely that this will be a revision of Volta rather than a completely separate architecture. Volta was built for AI and machine learning primarily, but as we've seen from Titan V benchmarks, it also holds its own nicely in games. We would expect Turing to be Volta with the fancy AI accelerating and machine learning features stripped out, reducing production costs and gearing the chip towards the gaming market.
What we currently don't have a grasp on is when to expect the GTX 1180 to launch. A report recently came out from Tom's Hardware based on multiple (anonymous) industry sources, packing in more detail on the production timeline and when to expect a launch. According to the report, Nvidia will send samples of GDDR6 memory and Turing based GPUs to their partners (such as ASUS, MSI, Gigabyte, EVGA etc) on, or perhaps even earlier, than the 15th of June. Nvidia will then launch its GTX 1180 Founder's Edition in July.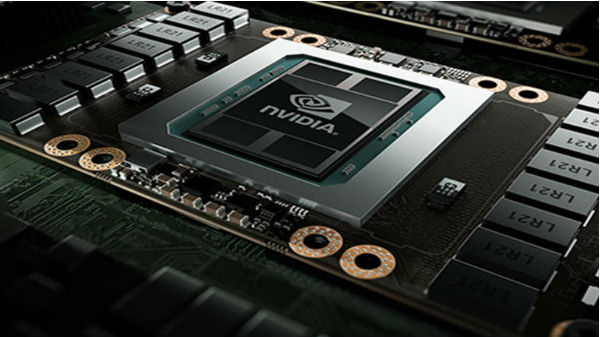 Sources also floated the idea that we should expect custom versions of the GTX 1180 to start hitting the market in August or September, sometime after the Founder's Edition launch. The delay between the Founder's Edition and partner variants will allow time for the cards to go through Nvidia's validation process, which involves design submissions, noise testing and a slew of other requirements that partners adhere to. Laptop versions of the cards should then arrive later in 2018 or early 2019.
Of course, this all hinges on the production timeline information being accurate. We've had multiple Nvidia rumours this year already, with many of them turning out to be untrue, so release date details should be taken with a pinch of salt.
Judging from past releases, with the GTX 1080 outperforming the GTX 980 by as much as 69% in games, the 1080 Ti outperforming the GTX 1080 by 30% and the Titan V outperforming the 1080 Ti by up to 30% in games at 4K, the GTX 1180 should outperform even the best Pascal cards by a significant margin. It is worth remembering though that the Titan V is based on GV-100, whereas a GTX 1180 is more likely to be based on a GV-104 (or GT-104 for Turing), which makes ascertaining a more precise percentage difficult.
Assuming performance lives up to expectations, the GTX 1180 could end up being the first single GPU to deliver 4K/60Hz gaming reliably in demanding titles.
KitGuru Says: We are deploying a good amount of educated guesswork here, so don't take our word as gospel. With that said, I'm very excited to finally see some new graphics cards hit the market and the performance gains that will come along with them.