Nvidia has been increasing its focus on virtual reality this year and now the GPU maker has launched two new software development kits known as GameWorks VR and DesignWorks to help developers build VR experiences. These SDKs include technology capable of bumping up performance as much as 50 percent in some cases.
"VR is a complex challenge, especially since immersive VR requires seven times the graphics processing power compared to traditional 3D apps and games. To solve this problem, NVIDIA today officially released the 1.0 version of two powerful VR software development kits (SDKs): NVIDIA GameWorks VR and NVIDIA DesignWorks VR."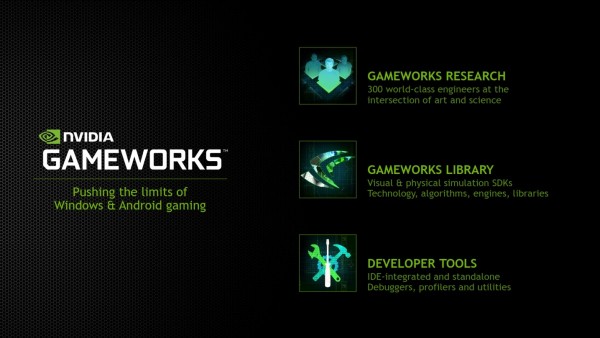 These tools are designed to allow GeForce and Quadro graphics cards to perform at their best by increasing performance, lowering latency and improving hardware compatibility. One of the biggest tools here is multi-res shading, which is a new rendering technique that "increases performance by as much as 50 percent while maintaining image quality".
Aside from multi-res shading, the GameWorks VR SDK also allows support for SLI, which will mean dual GPU set-ups will be able to allocate one GPU to rendering each eye. This technique should 'dramatically' accelerate stereo rendering
Discuss on our Facebook page, HERE.
KitGuru Says: Nvidia is making a push for VR, which makes sense given that the new technology looks set to land on the PC next year with devices like the Oculus Rift. Are any of you excited for VR?