It looks like Nvidia is planning a GTX 1080Ti reveal for GDC after all. Last week we learned that Nvidia was planning on holding a 'fan event' on the 28th of February but we were unsure whether or not there would be a livestream, calling into question the likelihood of any big announcements. Fortunately, today Nvidia launched a countdown timer for the 'Ultimate GeForce' livestream and taking a quick look at the source code for the page reveals references to the long-awaited 1080Ti.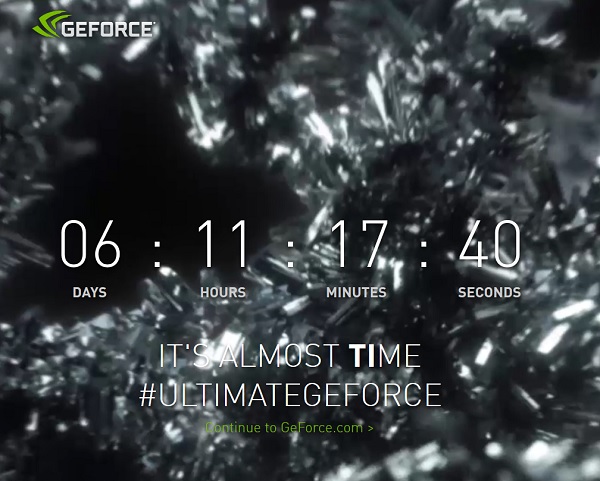 The countdown appears when you first head over to the official GeForce website and as you can see, the TI in TIME is made bolder as another nod towards what's coming. At the time of writing, the countdown will end in just six days and 11 hours. Unfortunately for those of us in the UK/Europe, that means the stream will be happening in the early hours of the morning.
Click image to enlarge.
Upon seeing the countdown, we decided to take a quick look at the code behind the counter by selecting 'view source' in FireFox. As you can see above, the countdown directly references the GTX 1080Ti, essentially confirming that we will be seeing it at the event on the 28th of February (or early hours of March 1st for Europe).
KitGuru Says: It is nice to see that we will finally be getting official information on the GTX 1080Ti after months and months of waiting and hearing endless rumours. Have many of you been waiting on the 1080Ti launch before upgrading?