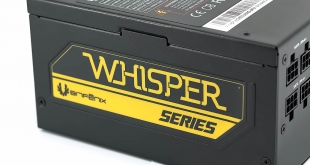 It has been a long time since we reviewed a Bitfenix power supply and at the time I walked away feeling less than impressed with the overall quality and performance of the unit. Today we analyse the relatively new BitFenix Whisper Series 850 watt supply, a pure modular unit with 80 Plus Gold Certification.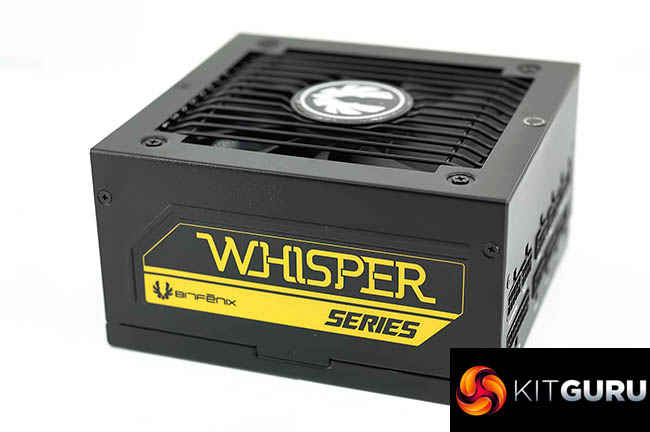 These units are supplied by OEM partner Channel Well Technology (CWT) – a company who have made many high grade power supplies for companies such as Corsair. This Whisper range of power supplies is offered in various capacities ranging from 450W to 850W. Overclockers UK stock them all, and you can see them over HERE.
Bitfenix also supply a reassuring 7 year warranty with this product range.
Bitfenix Whisper 850W Key Features
Guaranteed Continuous power delivery with 24 Hour/7 Day operation.
Japanese Solid Capacitor Design.
LLC resonant topology brings lower power losses and boosts higher efficiency during AC-DC voltage switching.
PF value up to 0.99.
Up to 92% efficiency @ Typical loading.
Advance voltage switching circuit from +12V to minor rail to provide the best stability and output quality.
Compatible with Intel Haswell C6/C7 Sleep States.
135mm silence-optimized and long-life Fluid Dynamic Bearing fan.
Intelligent Fan Control curve defined.
18AWG Long output DC cable, 650mm for CPU & PCI-E 2.0.
100% Japanese Capacitor used throughout.
Over Current Protection (OCP), Over Voltage Protection (OVP), Under Voltage Protection (UVP), Over Power Protection (OPP), Short Circuit Protection (SCP), Over Temperature Protection (OTP), No Load Operation (NLO), Surge & Inrush Protection (SIP).
6 x 6+2pin PCI-E 2.0 connectors for multi-GPU Support.
Complies with the latest European Environment Regulation.
7 Year Warranty with BitFenix 24/7 customer service support and solid RMA service.
Review photography handled in house at KitGuru with a Leica S series medium format camera and S series prime lens.