Last week, Nvidia announced that it would be holding a livestreamed 'Ultimate GeForce' event on the 28th of February. The announcement was accompanied by a countdown timer, leading us to tomorrow evening but on further investigation, we found multiple references to the GTX 1080Ti on the countdown's source code, alongside some teases within the text on the countdown itself.
We had initially heard rumours that the GTX 1080Ti would be revealed at GDC in March, alongside the fact that there would be a 'fan event' on the 28th of February. With this event now being livestreamed, it seems very likely that a big announcement will be taking place.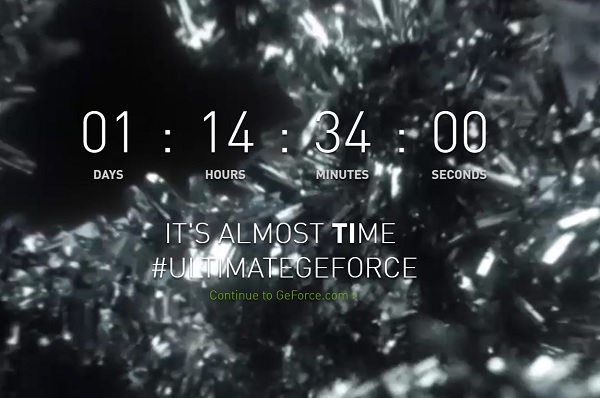 The countdown appears when you first head over to the official GeForce website and as you can see, the TI in TIME is made bolder as a big nod towards what's coming. At the time of writing, the countdown will end in just one day and 14 hours. Unfortunately for those of us in the UK/Europe, that means the stream will be happening in the early hours of the morning.
Click image to enlarge.
Upon seeing the countdown last week, we decided to quickly check the source code for the webpage by using 'view source' in Firefox. This revealed to us that the countdown was officially labelled 'GTX 1080Ti countdown'. This was later changed but luckily, we managed to get a screenshot beforehand, which you can see above.
KitGuru Says: A lot of people have been waiting on the GTX 1080Ti before upgrading, so it is nice to see that we are almost at the finish line. Are any of you excited about the GTX 1080Ti? Will you be waiting for Vega instead?