Last week, it was confirmed that AMD's next high-end graphics card, the RX Vega, would release within the next two months and now, it seems like the launch is closer than ever with benchmark results now landing online. This week, a new entry was spotted in the 3DMark TimeSpy database, showing performance for what appears to be the upcoming RX Vega.
The database entry was originally spotted by Guru3D and in this particular run of TimeSpy, the unnamed AMD GPU managed to score 5721 points. The benchmark was run on a system featuring 16GB of DDR4 RAM at 2128MHz, an ASUS X370-Pro motherboard and a Ryzen 7 1800X processor.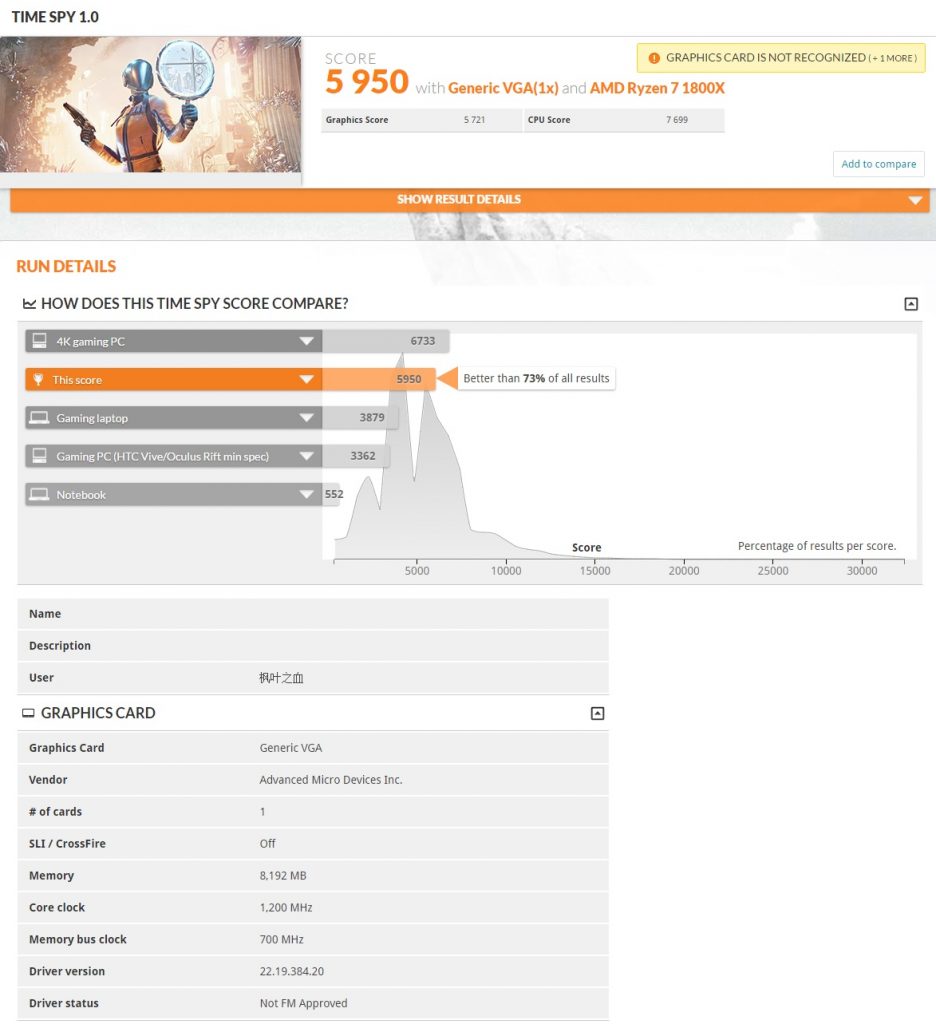 The graphics score sits somewhere between a GTX 1070 and a GTX 1080, with the GPU core running at 1200MHz and the video memory running at 700MHz. Given that HBM on the FuryX ran at 500MHz, this speed is quite plausible for HBM2. So what makes us think this is Vega? Well, the device ID '687F:C1' was reportedly spotted on the benchmark, which is the same device ID shown on leaked Vega performance from back in December.
Obviously, a huge grain of salt does need to be taken here with these results. These are still work in progress drivers, the benchmark was run on an engineering sample so clock speeds may not be finalised and lastly, there is also the possibility of a cut-down die. AMD may be planning a couple of RX Vega cards targeting various levels of performance, so this leak does not paint a complete enough picture for us to come to conclusions just yet.
KitGuru Says: This particular benchmark result is underwhelming considering the expectations for Vega. However, as pointed out above, we don't know all of the details yet and it is safe to assume that this wasn't a finalised board, running on finished drivers. Hopefully we start to see more in the coming weeks to help fill the blanks.