In the build up to CES in January, a group of judges have been going over some upcoming products ahead of time and giving out Design and Innovation awards. Samsung managed to snap up 36 of them, two of which are of particular interest to PC enthusiasts. The first is Samsung's new high-speed GDDR6 memory, with the second being a 'next-generation form-factor' SSD.
We'll find out most of the gritty details at CES in January, but for now, Samsung has shed some light on both technologies. When it comes to GDDR6, Samsung claims it has the fastest and lowest-power next generation DRAM solution. Samsung's GDDR6 memory runs at 16Gbps with 64GB/s I/O bandwidth. This memory also operates at a low 1.35 volts, offering power savings over GDDR5 at higher speeds.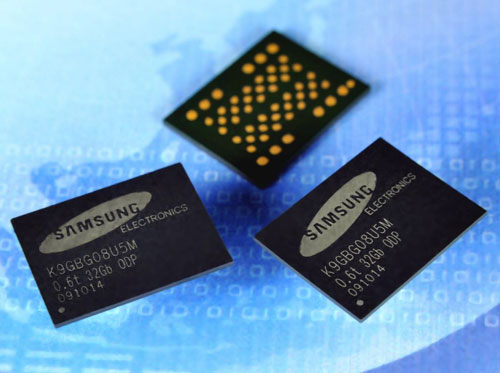 Image credit: Sammyhub
The second enthusiast entry to CES, is Samsung's new 8TB NGSFF (next-gen form factor) SSD. Using this new form factor, Samsung aims to dramatically improve performance and storage capacity for 1U rack servers. This drive in particular can deliver I/O at 0.5 petabytes per second. It also offers space savings on the rack, with dimensions of 30.5mm x 110mm x 4.38mm.
We likely won't hear much more on this until CES rolls around. Speaking off, KitGuru will be in attendance, so we'll keep an eye out.
KitGuru Says: CES is still a couple of months away, but this is a good sneak peek. Perhaps this time next year we'll even have some GPUs on the market with GDDR6 on-board.