If you are in the market for a new graphics card – statistically you will be shopping in the sub £200 sector. While the R9 295X2 may grab all the headlines it is priced out of reach for all but the wealthiest of enthusiast gamer. This week AMD release their latest addition to the R9 family – the R9 285. Rather than take a look at a lackluster AMD reference cooled solution, we managed to get our hands on the new Asus R9 285 Strix – which features a very interesting semi passive fan configuration.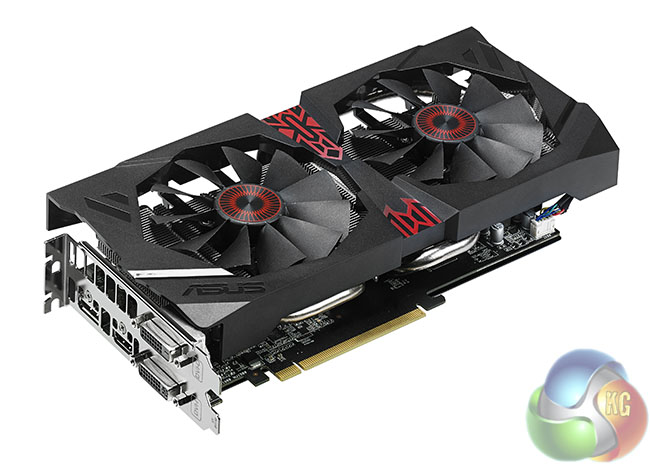 This isn't the first time we have looked at one of the new ASUS Strix solutions – however if this is your first experience of the STRIX range – the somewhat unusual name is taken from the ancient Roman and Greek for 'OWL'. ASUS say ' STRIX means the keenest hearing and sharpest eyesight. Strix means feeling your environment so that you detect and react to the slightest movement. Strix means survival on the very edge of instinct. Strix is in your blood, as it is in ours.'
We reckon a leader in the company is a serious bird lover because it has given ASUS a reason to fill their webpages with cool renderings of robotic OWL's.

But back on track for AMD's R9 285 – what exactly is it?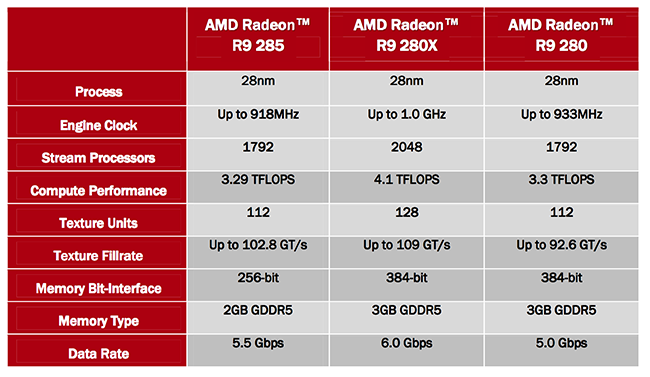 AMD are marketing the R9 285 as a direct competitor to Nvidia's GTX760 and on a hardware level we can see it is similar to the current R9 280.
3rd generation Graphics Core Next architecture
AMD TrueAudio technology
Project FreeSync
Latest AMD PowerTune technology
Support for DirectX 12
Support for Mantle
Ignore the 'engine clock' figures because AMD partners will – The ASUS STRIX for instance we are reviewing today is clocked substantially higher than 918mhz. Both R9 280 and R9 285 cards ship with the same configuration of 1792 Stream processors, 32 ROPs and 112 Texture units. The more observant among you will see the new R9 285 has been subject to a couple of 'downgrades' – it has 1GB less of GDDR5 memory (down to 2GB from 3GB) and the memory interface has been reduced from 384 bit to 256 bit. We discuss the memory interface in more detail on the next page. Additionally, AMD have told us that there will be 4GB versions of the R9 285 at a later date.
The R9 285, along with the R9 290/X and R7 260X features a programmable audio pipeline. This TrueAudio technology is designed for game audio artists and engineers, so they can 'bring their artistic vision beyond sound production into the realm of sound processing'. This technology is intended to transform game audio as programmable shaders transformed graphics in the following ways:
Programmable audio pipeline grants artistic freedom to game audio engineers for sound processing.
Easy to access through popular audio libraries used by top game developers.
Fundamentally redefines the nature of a modern PC graphics card.
Spatialization, reverb, mastering limiters and simultaneous voices are only the beginning.
Like the R9 290 and R290X, the R9 285 now has bridgeless Crossfire support. Anything that enables us to get rid of those ugly cables is a good move.