As we spent another week testing all the hardware in this review with the same, latest drivers from both AMD and NVIDIA we thought it might be beneficial to also include results of the Sapphire R9 390 Nitro 8GB in its maximum overclocked state – alongside 'out of the box' performance.
How far can the Sapphire R9 390 Nitro 8GB be pushed? We used MSI Afterburner to get our results today.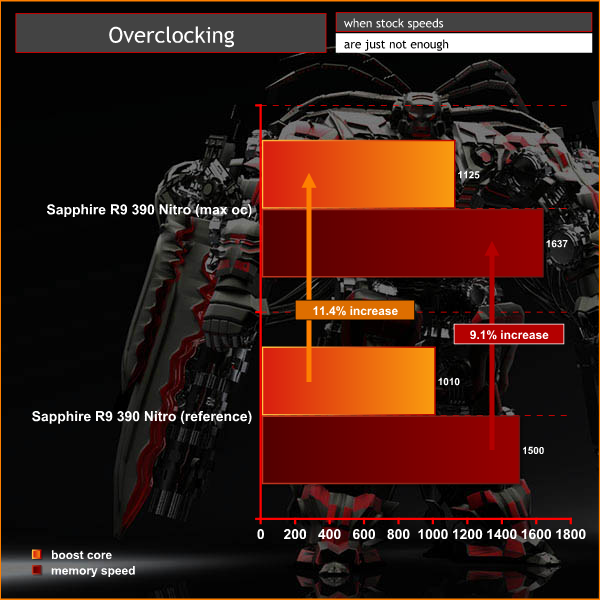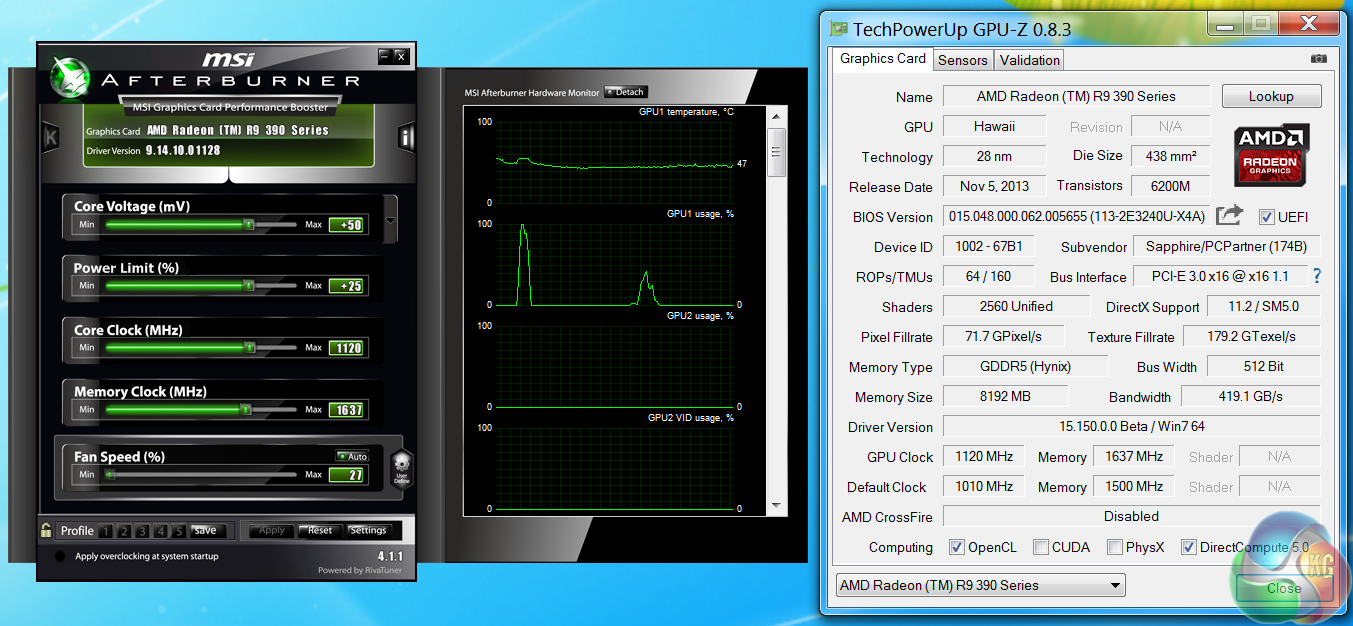 We managed to increase the core clock to 1,125mhz before instability would occur – this translates to around a 11.4% increase in core speed. The GDDR5 memory exhibited headroom of an extra 9.1%.
All our graphs today will show performance from the Sapphire R9 390 Nitro 8GB at 'out of the box' speeds, along with a yellow arrow pointing upwards to indicate results at 1125mhz/1637mhz. This will show what you can expect out of the R9 390 architecture before it reaches a limit. Obviously not all cards will overclock to the same level, but this is a good indicator. We also want to see how a manually overclocked R9 390 will compare against a reference R9 390X.