ShaderToyMark is an OpenGL benchmark, developed with GeeXLab, and focused on pixel shaders only.  ShaderToyMark? is a WebGL tool for testing GLSL shaders. Shadertoy utilises several of these shaders running at the same time in the same 3D window.
The contributors of Shader Toy are all famous demomakers and their shaders are real gems. It's just amazing to see what can clever people do with some sin/cos and other math tricks. ShaderToyMark can be seen as a modest tribute to their fantastic and sometime unreal work.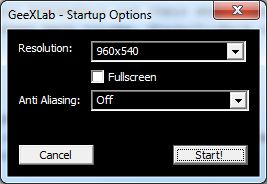 ShaderToymark is a very intensive benchmark tool which directly targets hardware shaders. We can see a 16.6 percent increase at the same settings, with identical clocks. The extra 160 unified shaders gives a 16.6 percent performance increase.