Western Digital on Friday announced that it will demonstrate its first 4TB solid-state hybrid drive (SSHD) with Serial ATA Express interface at the Storage Visions 2015 conference. The new device will hit the market later this year and will be another attempt of WD to wed SSD-like performance with HDD-like capacity.
WD's prototype 4TB SSHD features rotating magnetic media, up to 128GB solid-state drive as well as the SATA Express interface with 1GB/s or even 2GB/s bandwidth. Thanks to improved SSD and interface, the new SSHD can score 4459 points in PCMark8 benchmark, according to the manufacturer. This is not the first time when Western Digital shows off its 4TB SSHD, but this time the prototype will be closer to the final product than it was in mid-2014.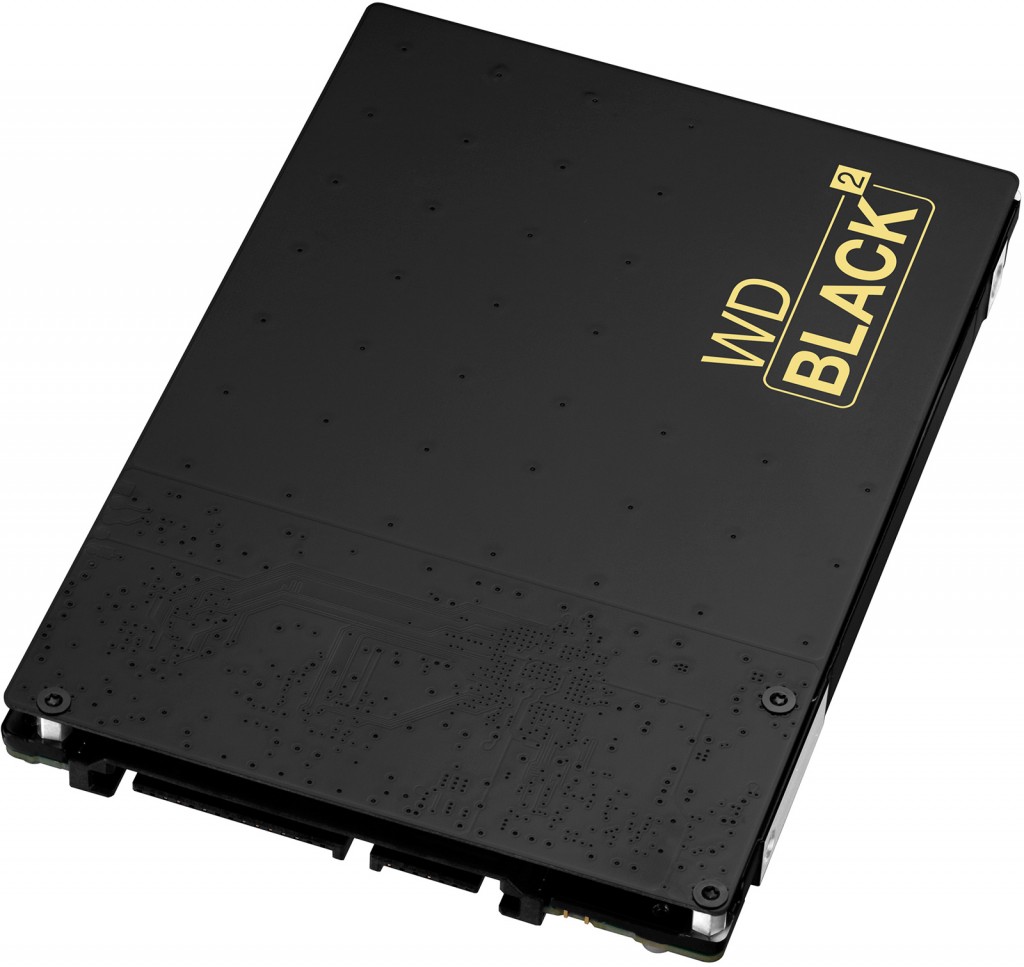 WD Black², current generation SSHD from Western Digital
The SATA Express is the next-generation interface for storage devices that relies on the PCI Express 2.0 (5GT/s) or the PCI Express 3.0 (8GT/s) protocols and which sports maximum bandwidth of 1GB/s (PCIe 2.0) or even 2GB/s (in case of the PCIe 3.0). The SATAe can support existing Serial ATA devices in addition to native devices.
Thanks to increased bandwidth provided by the SATAe interface, the SSD part of WD's solid-state hybrid drive will operate much faster than the same part of current-gen SSHDs. However, the main problem of all hybrid hard drives is that they do not fit a lot of data into its NAND flash memory. As a consequence, when a chunk of data is located on the magnetic media, performance of SSHDs drops to levels of traditional HDDs.
"We see the industry moving toward simplification of the overall PC subsystem to a single storage bus based around the PCIe protocol. In this demo, we placed a hard drive, flash NAND and SATAe technology into one package, freeing up one slot in the system and simplifying how our customers could create and maintain such an advanced storage solution," said Gary Meister, senior vice president of engineering at WD. "When our customers ask us to move to the next storage bus, we will have done all the necessary work to be ready to support the move."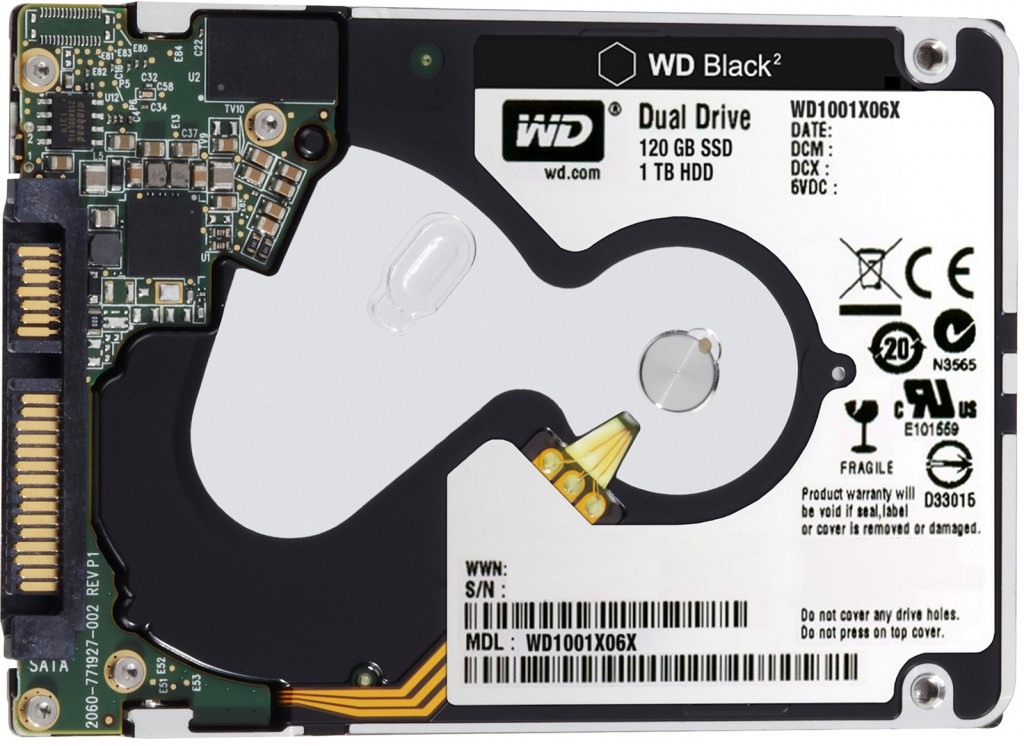 WD Black², current generation SSHD from Western Digital
The two WD SATA Express interface demonstrations at Storage Visions 2015 will include commercially available motherboards from WD partners Asrock and Gigabyte Technology. The current mainboards support SATAe interface thanks to special add-on chips.
Later this year Intel Corp. will introduce its code-named "Skylake" microprocessors and 100-series chipsets that will support the SATA Express technology natively.
Discuss on our Facebook page, HERE.
KitGuru Says: Several months ago Seagate Technology indicated that demand for its SSHDs finally started to grow rapidly after years of stagnation. It will be very interesting to see whether increased performance (benchmark results, to be more precise) of SATAe-enabled SSHDs will drive demand for them.