Thecus, the Taiwanese NAS company, gathered a group of hacks in Berlin, Germany to announce three new models. These are the W2000, W4000 and W5000 – with the W standing for Windows. In this instance we're talking about Windows Storage Server 2012 R2 Essentials so this is a series of NAS that are aimed at the SME market.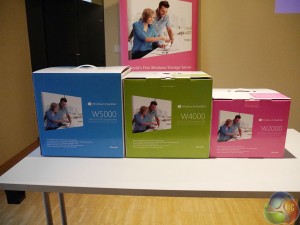 The event was organised by CaseKing so we had the handy bonus that the venue was just around the corner from Case King's HQ at the Classic Remise, which meant we got the chance to look at some impressive classic cars during the lunch break.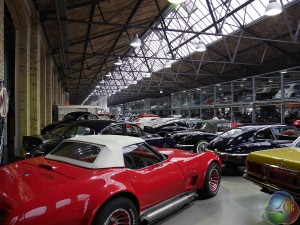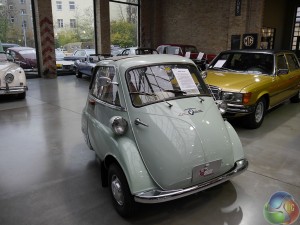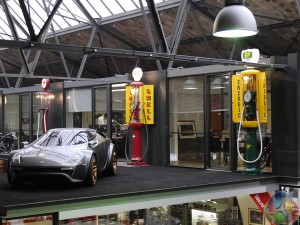 The hardware of these three NAS isn't exactly new as you can buy N2800, N4800Eco and N5550 running on Linux with the same spec so this is a matter of giving the customer choice of software.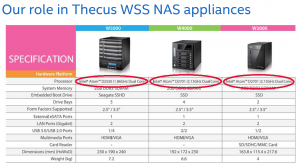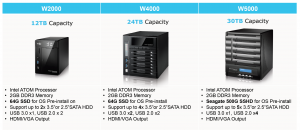 The two bay N2800 costs £295 while the four N4800Eco and five bay N5550 cost around £400 and UK pricing for the new Windows models should be very similar.
We sat through presentations from Thecus, Microsoft, Intel and Seagate and the best thing is to cherry pick the interesting parts. You won't be surprised to see that most NAS sold are in the 2-5 bay category as 8 bay and upwards are pretty much exclusive to larger businesses.
It was interesting to see the number one usage for NAS is for backup and disaster recovery, when many of us think of NAS as a way of serving files, photos and movies.
Another subtle point that was made was about the different types of cloud; in essence, whether the cloud is within your building or organisation, or whether it relies on an Internet connection.


Sylvain Ekel of Microsoft made it clear that Microsoft is keen to use these new NAS to push sales of Office 365 and Azure Backup. No surprise there really.

Christian Ganz of Intel (my photos of the chap weren't too flattering) was cockahoop that all three NAS run on Intel Atom power.

This video with Wouter Simons, Senior Engineer at Thecus, sets out the positioning for the new NAS.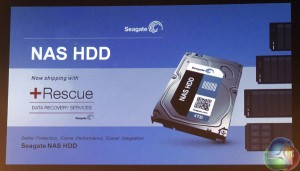 Henrique Atzkern of Seagate was keen to push the merits of Seagate NAS HDD, just as we expected, however he went on to say that these hard drives were also available with +Rescue, which is insurance for your data. This is interesting as data recovery is hugely expensive, typically around US$799 per disc, and you are likely to have four drives in your RAID array. You can do the maths.
Kitguru says: Have you recently bought a NAS, or are you planning on getting one soon? Let us know over on our Facebook page.