Western Digital isn't the only company rolling out super high-capacity hard drives this year, as Seagate is now rolling out three new 12TB offerings. With the IronWolf, IronWolf Pro and Barracuda Pro HDDs, Seagate is bringing higher capacities not just to enterprise and NAS, but to desktop users too.
The Barracude Pro desktop drive aims to be the 'fastest and most reliable' 12TB drive on the market. It is built to handle everything from data management, to creative editing workflows to gaming and general desktop computing.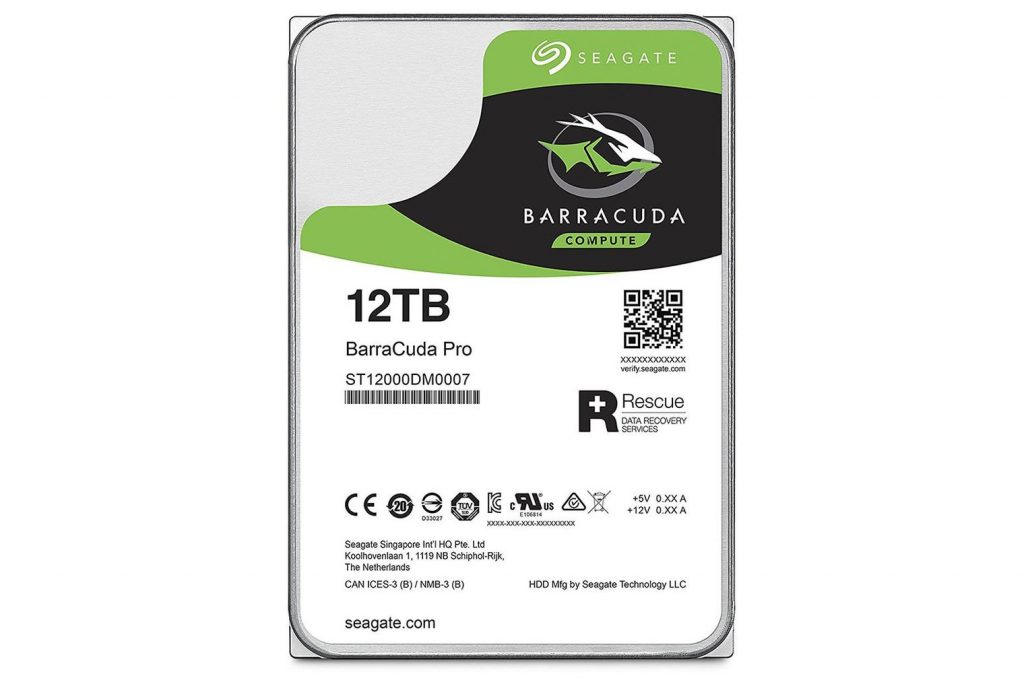 Meanwhile the IronWolf and IronWolf Pro 12TB drives are designed for NAS users. This allows for a central area for all of your data, whether it's in a home or a company. As these drives fall under the ironWolf banner, they do come with Seagate's IronWolf Health Management software. This is designed to run on NAS systems from QNAP, Synology, Asustor and more.
IHM improves overall system reliability by displaying prevention, intervention or recovery options for users. In all, it should help you keep your data safe and sound while using these drives in a NAS system. While all three Iron Wolf, IronWolf Pro and Barracuda Pro drives are already shipping to customers, IHM is going to take a bit longer and will roll out to NAS partners within the next quarter.
KitGuru Says: We live in a time where files are getting bigger and bigger. SSD's still aren't affordable for high-capacity storage, so HDDs are still the way to go in that respect, particularly if you work with large amounts of video files, or just have a really big Steam library. How much storage do you guys currently use at home?