Western Digital has been hard at work trying to tackle the need for higher capacity hard drives. This week, the company unveiled the world's first microwave-assisted magnetic recording (MAMR) HDD, which will pave the way for up to 40TB drives over the next eight years.
MAMR is one of two energy-assisted technologies that WD has been working on over the last several years. Just recently, the company managed to find the perfect material and process combination required to deliver reliable and predictable performance using this method. Right now, WD is expecting to see areal density and cost improvements of around 15 percent a year using MAMR HDDs.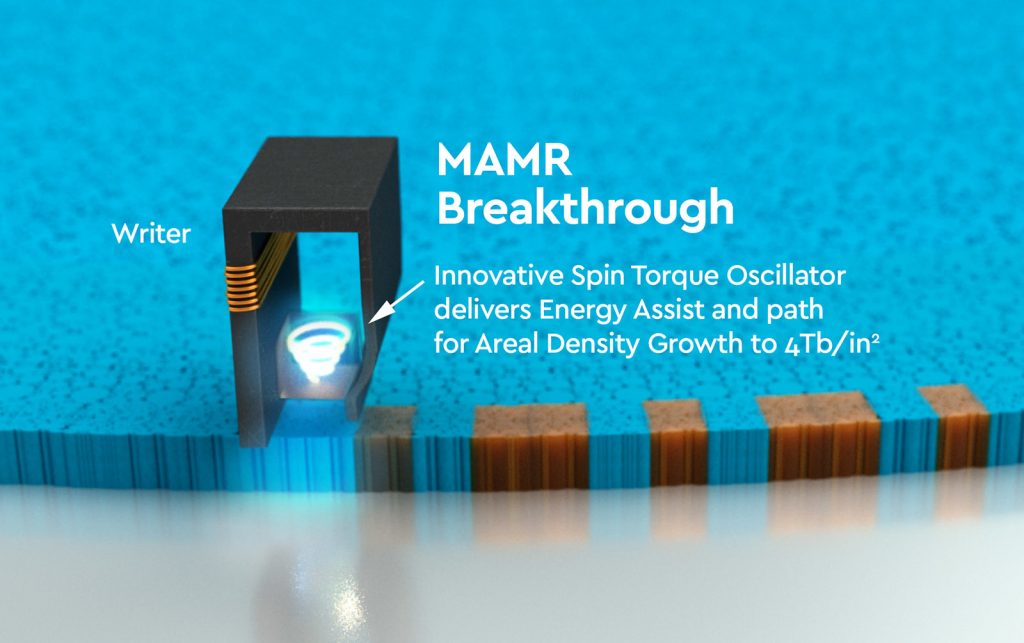 So what do microwaves have to do with hard drives? Well Western Digital has developed a "spin torque oscillator", which is used to generate a microwave field, which increases the ability to record data at ultra-high density without sacrificing reliability. Using MAMR, WD expects to offer over four terabits-per-square-inch over time. With continued improvements and refinements to this technology, we should see 40TB MAMR HDDs by 2025.
This is used to build upon past innovations, like helium-filled drives. Combining MAMR with micro actuation enables hard drives to "accurately and reliably position magnetic heads for writing and reading" at much higher densities than before.
This is all very new tech and was only just demonstrated at an event earlier this week. It will take a while for this to trickle down to the consumer market but for now, WD is hoping to capture the attention of cloud service providers. The first MAMR HDDs are expected to ship in 2019 across a range of industries.
KitGuru Says: It took a while for helium filled drives to make it to the consumer market and it will be the same case here. Still, it is always interesting to take a look at new, emerging technologies. This is also a good first look at the 'next generation' of HDDs.