Last updated on January 4th, 2017 at 12:04 am
Crystalmark is a useful benchmark to measure theoretical performance levels of hard drives and SSD's. We are using V3.0.3.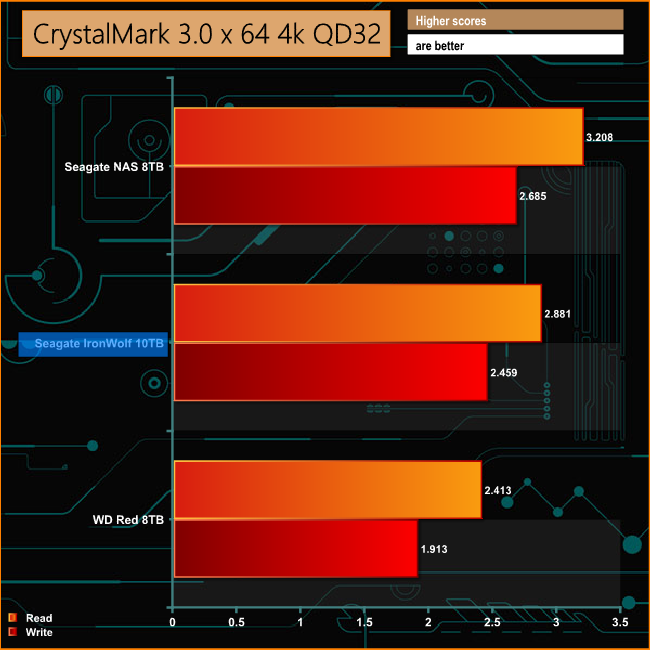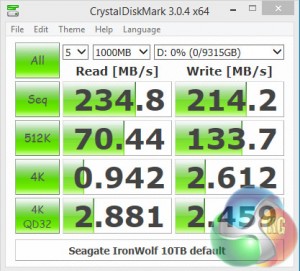 Not only is the WD Red with its 5,400rpm spin speed up against two 7,200rpm drives, it is also up against two drives with twice as much cache as it has; 128MB v 256MB. With only 6 platters as opposed to the 7 of the 10TB drive, the 8TB NAS just outperforms its larger sibling.