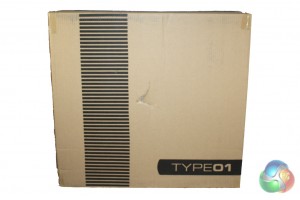 The XFX Type01 Bravo is supplied in a traditional looking box decorated in a black and brown livery. The front simply features a Type01 logo alongside a pattern which hints at the design of the case within.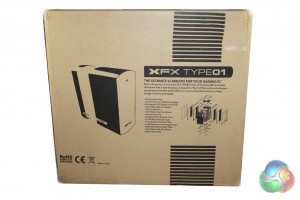 The flip side of the chassis reveals a small image of the case alongside details of the key features. The box is very good quality and the internal packaging is more substantial than most cases – so it is fairly unlikely that this case will be damaged in transit.
The included accessories are supplied within a small box inside the chassis. The bundle consists predominantly of all of the accessories required for installation. XFX have clearly put some thought into this, though, as they have separated all of the different types of screws into clearly labelled bags.