Corsair has jumped on the RGB band wagon with its new Vengeance RGB memory. The 32GB kit we were sent consists of 4x8GB modules and is rated at DDR4-3000MHz which is a perfectly decent speed. The reviewer's guide also puts the CAS 15 timing front and centre, a point we shall return to later.
At launch there are 16GB and 32GB kits on offer with 64GB and 128GB kits in the pipeline, although you'll need a suitable 8-DIMM motherboard for the Big Daddy kit.
Corsair currently supports Intel X99, 100 and 200 series chipset motherboards with AMD Ryzen on the 'to do' list. This is slightly disappointing as we rather hoped that AMD's support of DDR4 would help draw it into the mainstream.
Anyway, it's early days for Ryzen so there is little point in getting upset on behalf of those particular enthusiasts.
Watch via our VIMEO Channel (Below) or over on YouTube at 2160p HERE.
Now you've seen the video, here's a selection of shots of the memory so you can see the various colour options in detail for yourself.
Specification of Corsair Vengeance RGB
LED RGB
Control type SMBus
Software Corsair Link v4.6 or later
Heat spreaders Aluminium
Speed 2666MHz+
Module density 8GB and 16GB
Configurations 2x8GB, 4x8GB, 8x8GB, 2x16GB, 4x16GB, 8x16GB
Target platform Intel X99, 100 and 200. AMD Ryzen support coming
Test system
CPU Intel Core i7-6700K 4.0GHz/4.2GHz
CPU cooler NZXT Kraken x42
Memory 16GB GeIL Evo X DDR4-3000MHz
Motherboard Asus ROG Strix Z270F Gaming BIOS 0801
Graphics card GeForce GTX 980 4GB
SSD 240GB SanDisk Extreme II
PSU Sea Sonic Prime Titanium 750W
OS Windows 10 Pro
Installing the memory in our test system was entirely straightforward as Vengeance RGB works exactly like regular DDR4 memory. The lighting control is handled by the SMBus without any external cables (unlike GeIL Evo X) so all you need is the correct software. G.Skill uses a utility that looks very similar to AURA control software for its new TridentZ but Corsair has instead decided to extend its own Link software. We fired up the current version 4.5.0.55 and saw our chosen Corsair H100i liquid cooler was present and correct however the Vengeance RGB was not detected.
We followed Corsair's instructions about updating the Intel ME driver to v11.6.0.1036 and then installed a Beta version of Link 4.6.0.86 and bingo, job done, we now had full control of the RGB RAM.
The fact is you don't have a massive number of options however the four modes on offer are all quite usable and interesting. These are: Static, Colour Pulse, Colour Shift and Rainbow.
As you will see in our video Colour Pulse and Colour Shift allow you to choose up to seven colours and the systems cycles through them, one after the other. Rainbow mode is self-explanatory. The only other decision is whether you control the modules individually or group them together and treat all four DIMMs as a single unit.
This meant we effectively had three controlled lighting zones in our PC as well as the steady green light on the side of the reference GTX 980 graphics card. We had the fixed light on the H100i liquid cooler, the Aura lighting on the Asus VRM cooler and I/O panel and as the main event the Vengeance RGB RAM. It worked perfectly well but wasn't synchronised to Aura which was disappointing for us. And irrelevant if you don't have an Aura (or similar) system in your motherboard or case.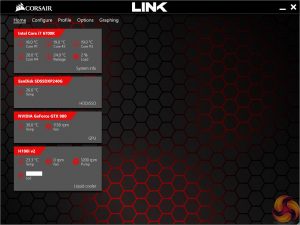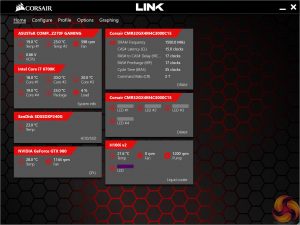 Balanced against that, if you use Corsair Node to control LED strips or illuminated fans the new Vengeance RGB memory will expand your Link ecosystem.
When we first ran the test system we found the Asus motherboard set the memory to 3000MHz on Auto settings with timings of 17:18:18:36 which wasn't what we hoped to see. Enabling XMP tightened the timing to 15:17:17:35 which was right on the money. The curious thing is that the XMP timings performed ever so slightly worse than Auto.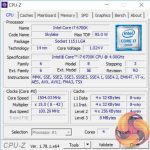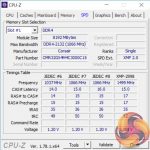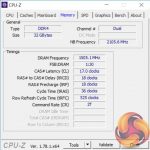 We like the way that Corsair has constructed Vengeance RGB as the lighting unit hasn't made the module overly tall. Corsair Vengeance LPX is very low profile at 37mm and the new Vengeance RGB stands at 51mm which is only slightly taller than G.Skill TridentZ at 47mm. By contrast GeIL Evo X is a giant at 63mm.
Furthermore we like the way Corsair has covered the LEDs with a diffuser that softens the light. You cannot see the individual LEDs but instead just get to enjoy the effect of the lighting, which is exactly what Corsair intended.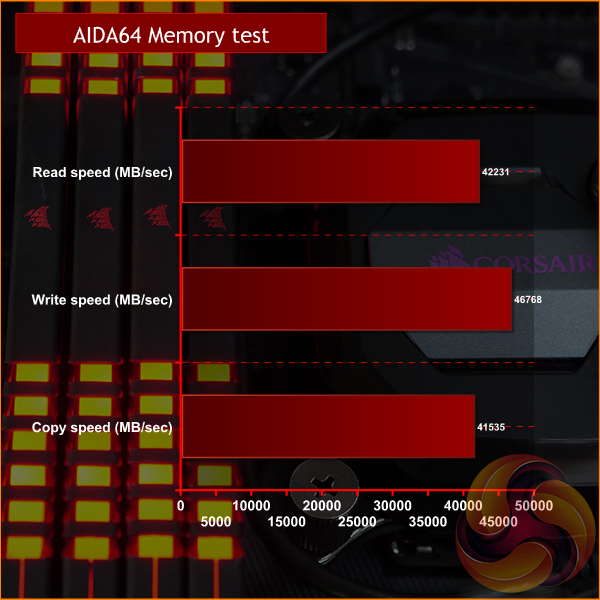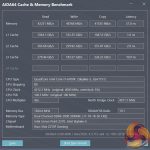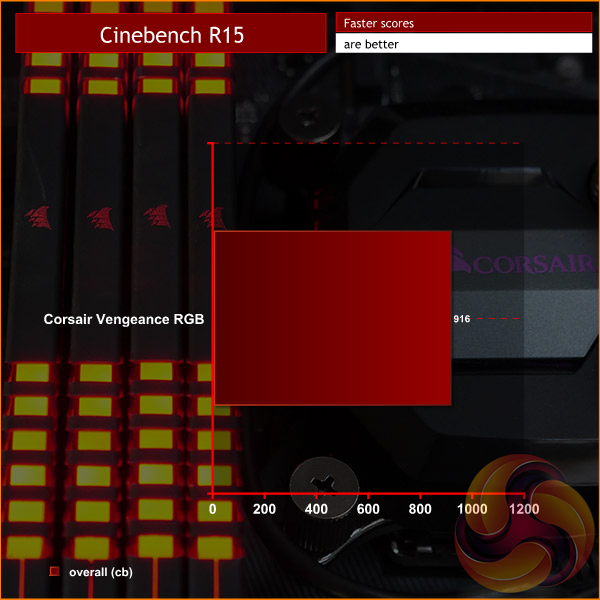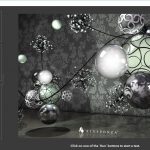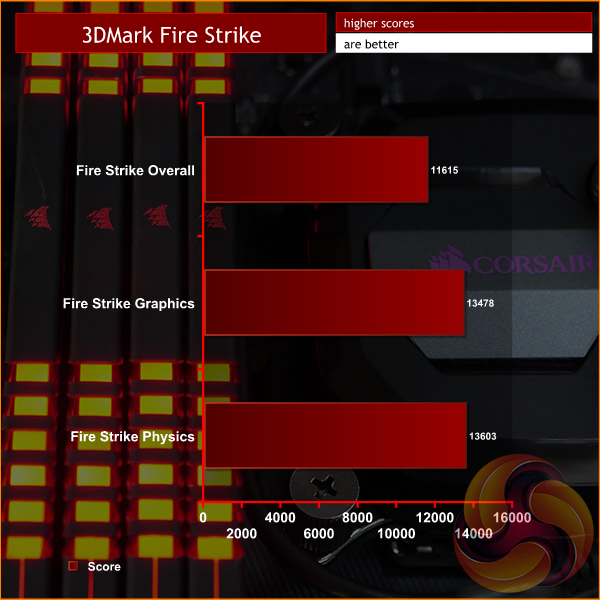 Closing Thoughts
Corsair Vengeance RGB looks great and works well. In a world where DDR4 memory is the mainstream and clock speeds north of 3000MHz are common we are very pleased to see Corsair making the move to RGB lighting.
It would help matters if the brightness of the LEDs could be controlled. Better yet if the lighting could be integrated with Asus/ASRock Aura, RGB Fusion and MSI Mystic Light Sync, however we do not expect this to happen.

Clearly the way Corsair Vengeance RGB works with Corsair Link means it naturally lends itself to those enthusiasts who have already bought into Link-controlled hardware. Indeed we see a clear divide with Aura/Fusion/Mystic Light on one side and Corsair Link on the other. If you want a simple life you can leave the RAM cycling through the default Rainbow pattern.
In terms of performance the Vengeance RGB works well and is competitive with other DDR4-3000MHz memory. On the downside the price is fairly steep, which is a gloomy way to end a review. Let's be more positive; you get better value for money if you choose the 32GB kit rather than the smaller 16GB kit.
Right now, pricing is available on the Corsair site in dollars – we're expecting UK pricing any time soon!
Discuss on our Facebook page, over HERE.
UPDATE 22nd March: While writing this review we asked Corsair about software compatibility. They told us Link is entirely independent of other solutions from Asus, ASRock, Gigabyte and MSI – they now tell us that Gigabyte and MSI software IS compatible with Vengeance RGB however we have not tested this for ourselves.'
Pros:
The RGB lighting looks excellent
Excellent integration with Corsair Link
Reasonably low profile modules help your PC build
The four lighting effects work well
Cons:
High price
AMD Ryzen is not currently supported
No brightness control
No integration with other lighting systems
KitGuru says: Corsair's entry to the RGB memory market is welcome – say hello to Corsair Vengeance RGB.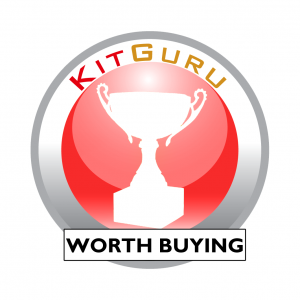 Be sure to check out our sponsors store EKWB here