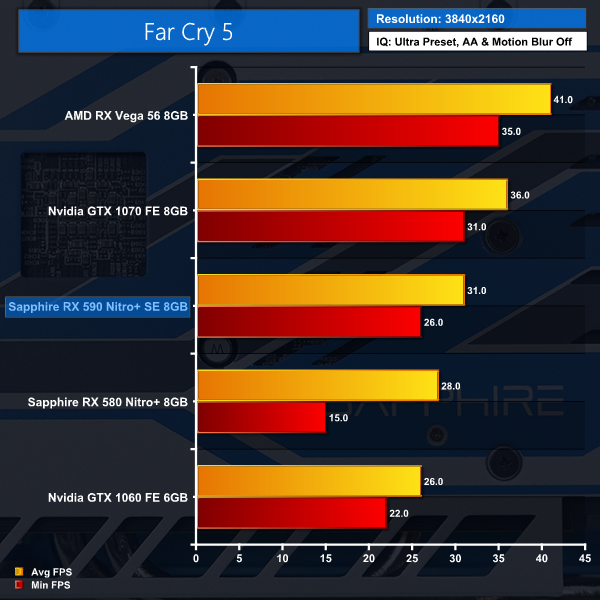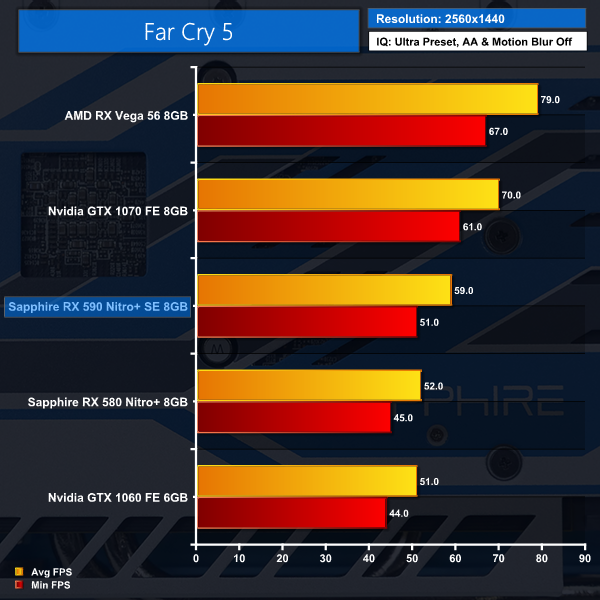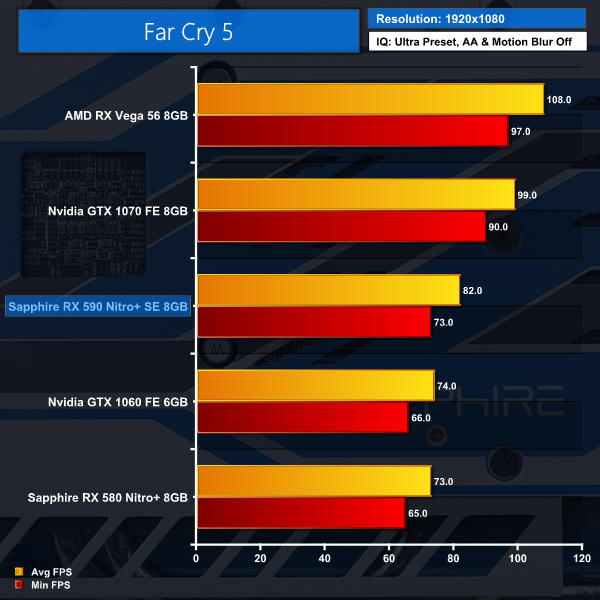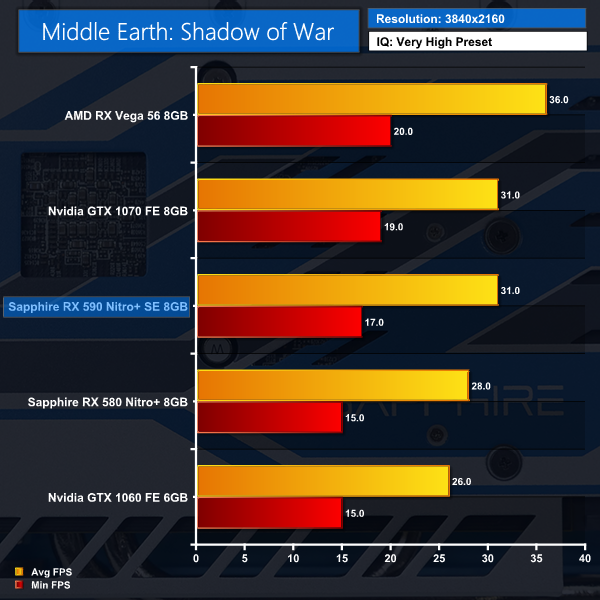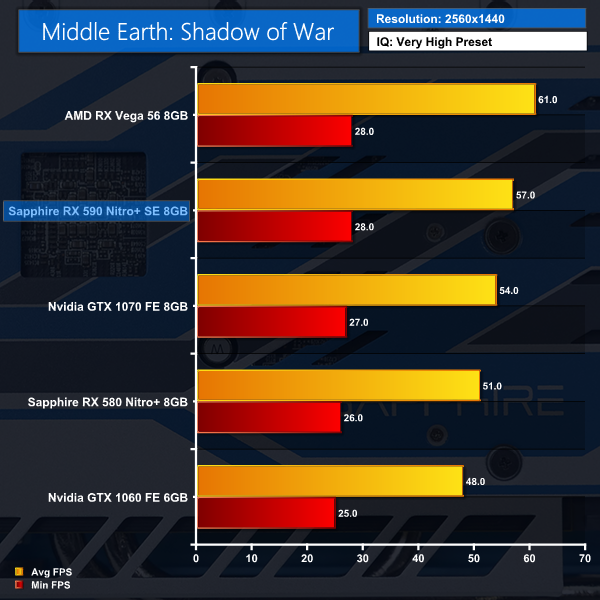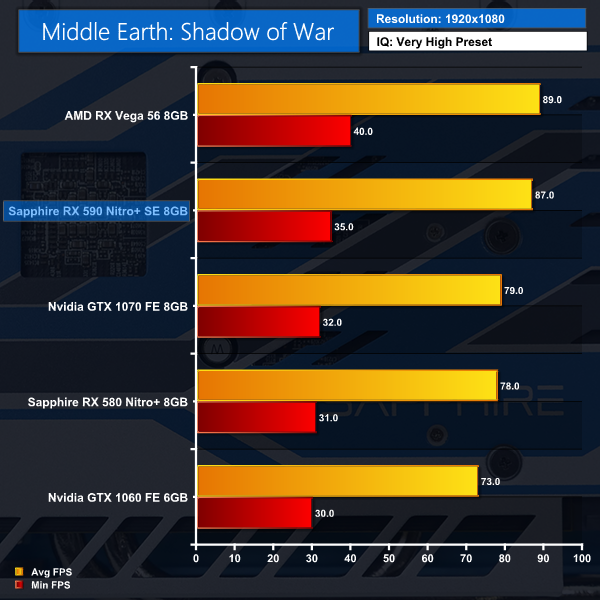 Gaming Performance Overview
Our graphs clearly demonstrate that RX 590 has a significant advantage over RX 580, but frankly that was exactly what we expected from the extra clock speed. The question is how much value you place on an improvement in, say, Far Cry 5 at 1080p when you increase average frame rates from 73fps to 82fps. It is a useful gain but it is clearly a tweak rather than a jump such as you get when you switch to GTX 1070 at 99fps or RX Vega 56 at 108fps.
It is a similar story in all our charts as RX 580 is a good match for GTX 1060, and Vega 56 performs slightly faster than GTX 1070. RX 590 adds ten percent to RX 580 and ends up in a category on its own. This makes the pricing all the more important as we would happily take this extra speed at a small cost but would flinch if we were charged a significant premium.
Be sure to check out our sponsors store EKWB here