Power Draw and Temperatures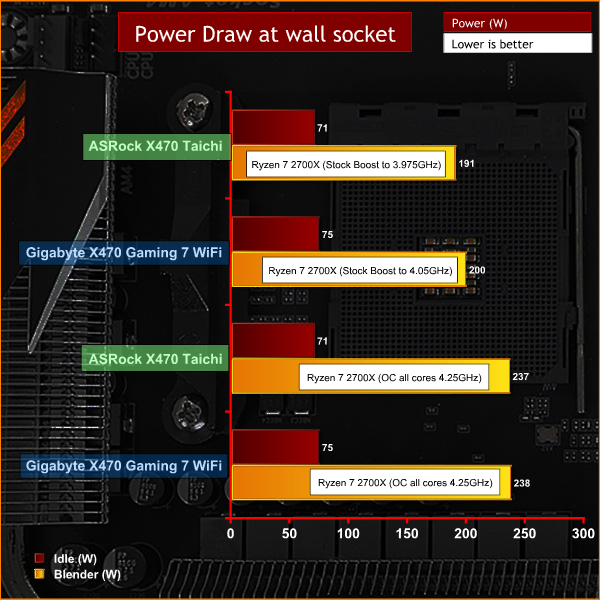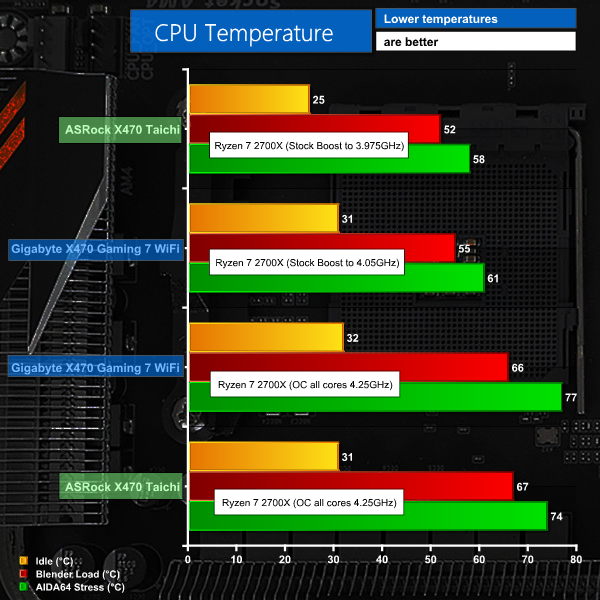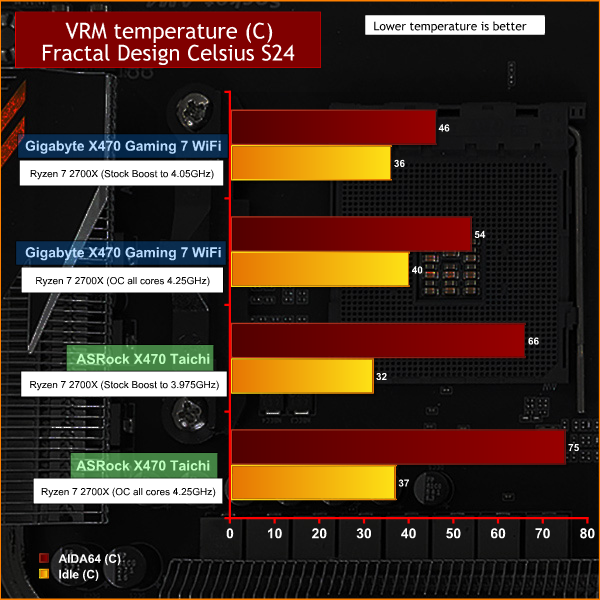 Power Draw and Temperatures overview
Power draw at the wall socket was exactly in line with other X470 motherboards and so too were CPU temperatures both at stock clocks and overclocked speeds. VRM temperatures, on the other hand, were lovely and low around the 50 degrees Celsius mark. That's a long way inside the safe limits of the hardware, which makes us very happy.