The Z370 Aorus Ultra Gaming is a fascinating motherboard as it fully supports Intel Coffee Lake and delivers dual graphics slots with good support for DDR4 memory and dual M.2 SSDs, as well as the ability to overclock your CPU to 5.0GHz in one simple operation.
On the downside it exhibits some extraordinary behaviour in terms of VRM temperatures where they work perfectly well during gaming but get horribly hot when you fully stress the CPU.
This means the Z370 Aorus Ultra Gaming has distinct limitations and should not be used as a workstation motherboard, which makes perfect sense when you consider the Gaming name. At least part of the explanation is surely down to the way that Intel repurposed the Z270 chipset to work with Coffee Lake.
When you factor in Gigabyte's choice of VRMs you hit the point where the motherboard works perfectly well for gaming and fairly awfully if you want to render videos or 3D designs.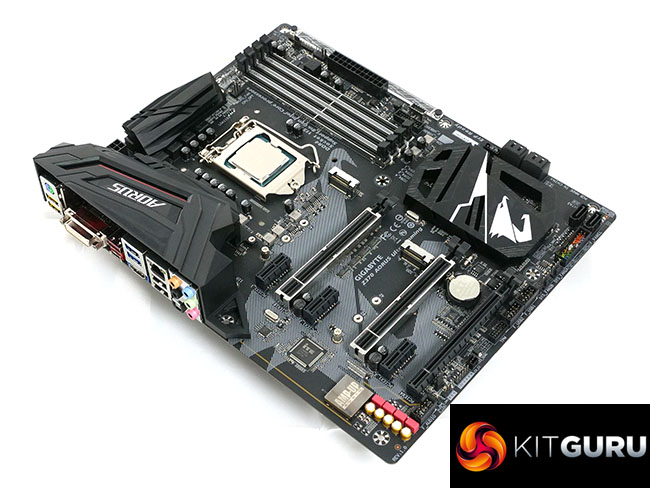 The dividing line between these workloads is crystal clear.
If we put the CPU and VRM thing to one side the Z370 Aorus Ultra Gaming offers a long list of features. The I/O is very good and while it could use a few more USB ports you get a variety of speeds as well as both Type A and C. If you use the mid-board headers to connect to your case you have enough connections to keep most people happy.
This motherboard doesn't have any obvious faults or problem areas in terms of specific features or the design. There are occasional jarring notes such as the two vertical SATA connectors but this is a minor points. It would be beneficial if Gigabyte either removed or revised the plastic shroud over the I/O panel as it does nothing for airflow.
If you step back and consider the Z370 chipset to be a stop-gap until Z390 is released then it starts to look like a very sensible purchase. Why spend a fortune on a super high-end Z370 motherboard to support a six core Coffee Lake when you know full well in six months time you will be able to buy an eight core Intel CPU that will last you for a few years.
This is a budget Z370 motherboard that does a perfectly decent job.

Buy from Overclockers UK for £169.99 inc Vat HERE
Pros:
Long list of features
Good variety of I/O
Good value for money
Extensive RGB
Cons:
Decorative shroud over the I/O hurts VRM temps
V Core VRMS run exceedingly hot during intensive CPU workloads
Two SATA connectors are vertical
Gigabyte control software requires the App Centre
KitGuru says: Good value Z370 motherboard with a decent list of features.